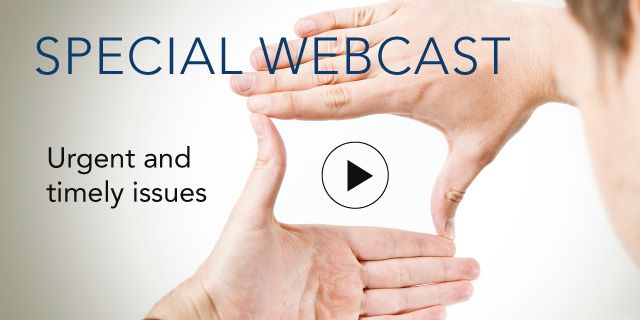 Designing and Delivering Engaging Competency-Based Inclusion Training

04 June, 2009 | (01 hr)
Sign In to access this Webcast
In our challenging economic times, maximizing the impact of learning and development costs across an organization is crucial. While a shared vision toward achieving business goals is a core, uniform goal, the realities of accounting and planning for diverse learning styles, roles and accountabilities is critical to the sustainability of learning outcomes. This webcast will discuss how companies can best work toward a common mission through analyzing the learning outcomes, methodologies, and curriculum elements of their Diversity and inclusion programs.
This webcast will discuss:
What Diversity learning outcomes companies should expect for all workers.

What kinds of methodologies and learning experiences companies should have at each respective level and role.

What curriculum elements should be uniform across an enterprise.

How managers can work toward a common mission while honoring Diversity.
Speakers
Carolyn Cartwright
Senior Vice President, Diversity
Sun Trust Banks, Inc.

Carolyn Cartwright is currently the Director of Diversity and Inclusion for SunTrust Banks, Inc. headquartered in Atlanta, GA.

Carolyn began her career with Trust Company Bank in Retail Banking. She has worked in a number of positions within SunTrust including Manager of ...Full Bio

Stacy Franklin
Executive Director, Diversity Management
Harland Clarke

Carole Weinstein (Moderator)
Program Director
The Conference Board

Ms. Weinstein is the founder and chief learner of Learning Works, a diversity, human capital, learning and talent development consulting firm dedicated to enabling growth and learning. She is a global consultant and facilitator whose diverse career in people development and management spans...Full Bio