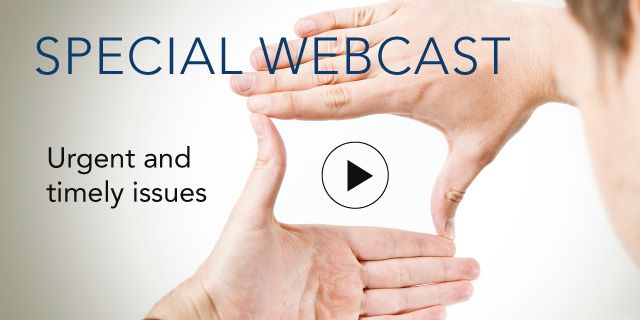 Making It Real: Six Key Steps for Winning with On-Boarding Program Redesign Efforts

02 June, 2009 | (01 hr)
Sign In to access this Webcast
Often seen as a process to assimilate new hires, on-boarding can be a tool for knowledge transfer, engagement, retention, and development. The war for talent may have calmed down due to the current economic climate. However, the lull in hiring, and thus on-boarding execution, combined with feedback from exit interviews, creates an excellent opportunity to reassess existing programs. The current talent pool has also created opportunities for organizations to bolster their human capital resources. This webcast shows participants how to integrate those new, and often untraditional recruits in a way that promotes long-term careers and avoids investment in those looking for an employment "stop-gap." In this webcast, participants will learn about the key pillars, phases, and design and implementation steps for an effective on-boarding program that is aligned with business strategy. Participants will also learn about opportunities to build the business case for world-class on-boarding that allows for critical leadership buy-in.
This webcast will discuss:
Key on-boarding phases from the offer acceptance to the end of the first year.

Four on-boarding "pillars" and specific best practices associated with each.

Central steps from the diagnostic, solution conceptualization, and blueprinting through the detailed design, piloting and roll-out.

Opportunities and challenges to build the business case for on-boarding.
Speakers
Vicente Gonzalez, Sr.
Employee Development Manager
L&D, Booz Allen Hamilton

Vicente Gonzalez is Senior Employee Development Manager in the Booz Allen Hamilton Learning and Development organization and has over 20 years of experience in learning, development, and performance management. Vince has presented at numerous conferences and recently gave the keynote at Training ...Full Bio

Mark Stein
Senior Vice President, Organization Development Principal
Kaiser Associates

Mark is a senior vice president and partner at Kaiser Associates. With 15 years of consulting experience, Mark is a co-leader of Kaiser's Organization Development and On-boarding Practice and has led hundreds of successful client engagements across a variety of industries and functions. Mark hold...Full Bio

Lars Wensel
Senior Manager
Kaiser Associate

Lars Wensel is a Senior Manager in Kaiser Associates Organization Development practice and has led numerous on-boarding redesign activities. Lars holds an MBA from the McDonough School of Business at Georgetown University and a B.A. in Economics from the University of Maryland.

...Full Bio

Rene Carew, Ed.D. (Moderator)
Program Director, The Executive Coaching Conference
The Conference Board

Dr. Rene Carew is Program Director for The Conference Board Executive Coaching Conference. For several years she was also the Program Director for the Succession Management Conference. Rene has been an Organization Development Consultant, working with profit and not-for-profit organizations...Full Bio