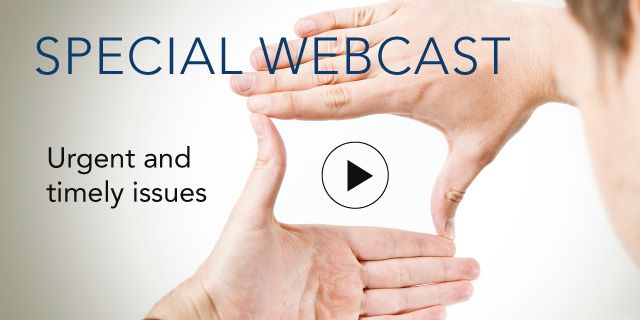 Rising Revenues: Diversity in Marketing and Customer Relationship Management

28 April, 2009 | (01 hr)
Sign In to access this Webcast
Leading companies consider marketing and Customer Relationship Management (CRM) to be key functions in generating revenue. Diversity & Inclusion (D&I) is also designed to add value to companies' bottom lines. Although the majority of internationally leading companies recognize D&I as a competitive success factor, it is not yet apparent in many of their marketing and CRM strategies. This webcast will explore how D&I can propel companies' marketing and CRM strategies, thus increasing their sales and customer intimacy. It will also examine what the importance is in international brand management. Specifically, the webcast will address discrepancies in research and the range of possible strategic approaches to success through D&I in marketing and CRM in different industries and countries.
This webcast will discuss:
What are options and implications of embedding D&I in Marketing and CRM?

What are some of the key differences in D&I marketing and CRM in the U.S. versus other regions?

How can companies measure the quantitative or qualitative success or progress of their D&I marketing campaigns?

What will be the key challenges for D&I marketing professionals in the near future?
Speakers
Michael Stuber
International Researcher, Author and Consultant
European Diversity Research & Consulting

Nadia Younes
Group Adviser, Diversity & Inclusion
Rio Tinto
former Vice President, Global Head of D&I
Novartis Consumer Health

Current Group Adviser, Diversity & Inclusion Rio Tinto (since summer 2011) and former Vice President, Global Head of D&I, Novartis Consumer Health and

Nadia Younes was Vice President and Global Head of Diversity & Inclusion at Novartis Consumer Health in Basel, Switzerlan...Full Bio

Philippe Zell
Senior Vice President and Chief Marketing Officer
Novartis Consumer Health

Philippe Zell is Senior Vice President, Head of Global Categories and Chief Marketing Officer for Novartis Consumer Health's Over-the-Counter Business Unit (OTC).

In this role, he oversees all categories and marketing activities associated with a the growing OTC business. This includes de...Full Bio

Andrew Tank (Moderator)
Executive Director, Business Development, Europe, Middle East and Africa

Andrew Tank is responsible for The Conference Board's membership in Europe, the Middle East and Africa. Associate Members receive on-going research in the fields of productivity, corporate governance and organizational effectiveness, information services and access to exclusive peer g...Full Bio