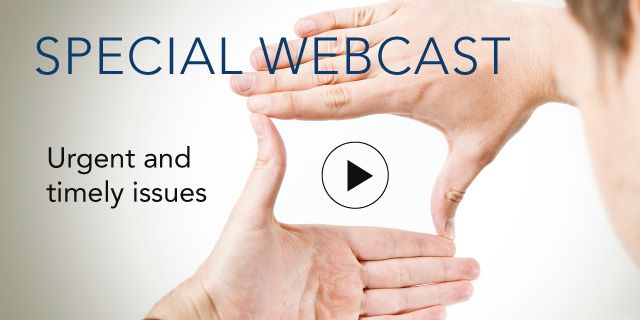 Rotational Assignments in a Challenging New Environment of Scarcer Resources

18 March, 2009 | (01 hr)
Sign In to access this Webcast
Why would anyone leave their current job to take on a rotational assignment unless they were a recent college or an MBA graduate? On the other hand, what are companies doing — and more importantly — what can they do when resources are stretched and employees are less willing to take risks? This webcast offers insights into the basic components of rotational assignments that require limited costs and poses a variety of tactics for addressing these issues in a cost-effective way. The webcast reviews the components of rotational assignments to identify which are must haves and which are less critical. Participants will learn how to define a highly focused program and to sell it to senior management.
This webcast will discuss:
Types of rotational assignments and how they are being impacted in today's economy.

The critical aspects of each kind of rotational assignment and a discussion of the priorities of each.

A case study from a multinational and how it is grappling with rotational assignments.
Speakers
Peter Nathanial
Group Chief Risk Officer
The Royal Bank of Scotland

Amy A. Titus, Ed.D
Managing Director, Global Human Resources
BearingPoint

Amy A. Titus is a Managing Director of Global Human Resources with BearingPoint, a Management and Technology Consulting Firm. She leads Learning, Leadership, and Diversity as well as HR Administration, Policy and Systems. Before BearingPoint, she was the Chief Human Resource Officer with Sourced ...Full Bio

Andrew Tank (Moderator)
Executive Director, Business Development, Europe, Middle East and Africa

Andrew Tank is responsible for The Conference Board's membership in Europe, the Middle East and Africa. Associate Members receive on-going research in the fields of productivity, corporate governance and organizational effectiveness, information services and access to exclusive peer g...Full Bio