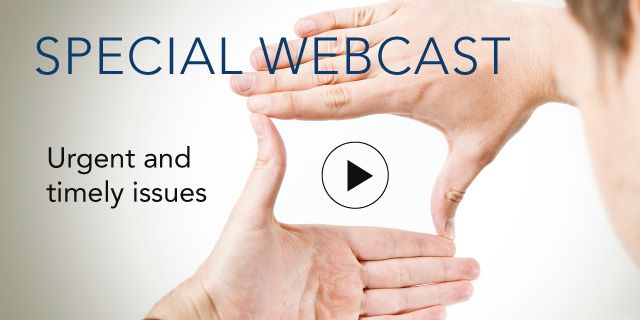 Feeling the Squeeze: How can businesses navigate tightening global labor markets in 2020?

12 March, 2020 | (01 hr)
Sign In to access this Webcast
Last year, labor markets in the large majority of mature economies continued to tighten. With no relief in sight, we expect global labor markets to further tighten in 2020, leading to job openings being even more difficult to fill and, in some regions, labor costs to accelerate.
What should business leaders do to navigate in these more challenging times? Join our expert economists as they examine:
The latest labor market trends across mature economies and how business leaders can prepare for what's ahead
Slowing productivity growth around the world and why it is the main culprit behind weakening industrial cost-competitiveness
Labor shortages among blue-collar and manual services positions in the US and its business implications
The latest labor market reforms across mature economies created to combat this crisis
The recent COVID-19 outbreak and how it might impact global labor markets
Who Should Attend: Executives with strategic responsibilities, especially in HR, strategy, and finance
Speakers
Elizabeth Crofoot
Senior Economist, Labor Markets
The Conference Board

Elizabeth Crofoot is a Senior Economist at The Conference Board, where she researches labor market trends, authors the quarterly Global Consumer ...Full Bio

Klaas de Vries
Economist
The Conference Board

Klaas de Vries is an economist with The Conference Board. He closely follows developments in the global economy and researches the structural drivers of global growth and competitiveness relating to productivity and trade. He develops and maintains several large-scale growth and productivity data...Full Bio

Frank Steemers
Economist
The Conference Board

Frank Steemers is an Economist at The Conference Board and his expertise is primarily in the analysis of the labor market in the US and other mature economies. Based in New York, he conducts statistical and descriptive analyses and contributes to labor market whitepapers, blogs, webcasts, and med...Full Bio

Gad Levanon, PhD (Moderator)
Vice President, Labor Markets
The Conference Board

Gad Levanon is Vice President, Labor Markets for The Conference Board, where he oversees the labor market, US forecasting, and Help Wanted OnLine© programs. His research focuses on trends in US and global labor markets, the US economy, and forecasting using economic ind...Full Bio