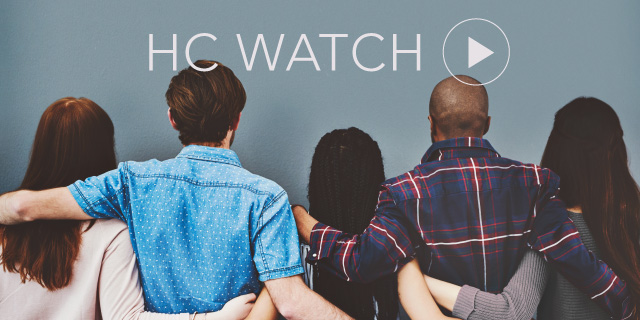 What is next for Employee Resource Groups?

20 November, 2019 | (01 hr)
Sign In to access this Webcast
Employee (Resource) Groups – also known as employee networks, affinity groups, or business resource groups – have been a core component of companies' diversity and inclusion strategy for decades. Yet, many organizations still struggle with business alignment and with keeping employee-group initiatives sustainable over time and across different regions of the world.
Join our researchers as they explore current and future trends to understand "what is next" for employee groups, as well as share insights from leaders across different industries and global regions on:
How are employee groups evolving in the diversity and inclusion space and across regions?
How are employee groups' strategies, goals, and activities changing in response to new workforce trends?
How do employee groups foster inclusion across multiple identities and with allies?
Who Should Attend: Diversity & inclusion practitioners and leaders, human capital professionals with diversity and inclusion responsibilities, employee-group leaders, members, and executive sponsors.
Speakers
Amanda Popiela
Researcher, Human Capital
The Conference Board

Amanda Popiela is a Researcher, Human Capital at The Conference Board. She conducts research in a variety of topic areas including talent management, employee engagement, and diversity & inclusion. Her recent reports include DNA of Engagement: How Organizations Can Align Engagement ...Full Bio

Amy Ye
Researcher, Human Capital
The Conference Board

Amy Ye is a human capital researcher at The Conference Board. Her current research projects focus on employee engagement, leadership development, talent management, and strategic human resources. Amy worked as Human Resources/Organizational Development interns in healthcare and financial services...Full Bio

Laura Sabattini, PhD (Moderator)
Principal Researcher, Human Capital
The Conference Board

Laura Sabattini, PhD, is the Principal Researcher in the Human Capital Center, specializing in diversity and inclusion (D&I). Laura is an experienced consultant, researcher, and educator with expertise on issues of global diversity, equity, and inclusion; leadership and talent development; an...Full Bio