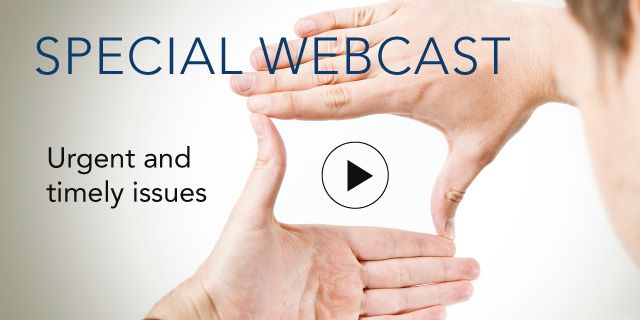 Assessing COVID-19 Impacts on the Chinese Economy and Implications for Business in Asia

10 March, 2020 | (01 hr)
Sign In to access this Webcast
The business community is deeply concerned about the impact of the Coronavirus crisis on the economy in China, Asia and globally – evidenced by this week's stock market volatility. Every company with a supply chain in China has been hit hard by the crisis, some to the point of paralysis. Still, the end of the crisis is not yet in sight. Companies will need to prepare for a protracted crisis that might last for months with broad ripple effects. Some sectors could suffer, but others could see a pickup in orders and sales.
Join this webcast for key insights on how to navigate the crisis, including:
How will the impact of COVID-19 differ from that of SARS?
What are the key "gating factors"?
How will the effect differ by sector?
What official policy measures are expected?
How can companies mitigate risks?
Speakers
David Hoffman
Senior Vice President Asia and Managing Director of the China Center for Economics & Business
The Conference Board

David Hoffman is responsible for development, thought leadership, and programming for The Conference Board of Asia, and for China-related business and policy-community engagement worldwide. His areas of expertise include:

MNC success factors, operating challenges, and best practice...Full Bio

Yuan Gao
Senior Economist
China Center for Economics and Business

Yuan Gao is a senior economist at The Conference Board China Center for Economics and Business. He is responsible for much of the Center's research on China's economy and business environment and has done extensive research on the country's labor market, SOE sector, and provincial and...Full Bio