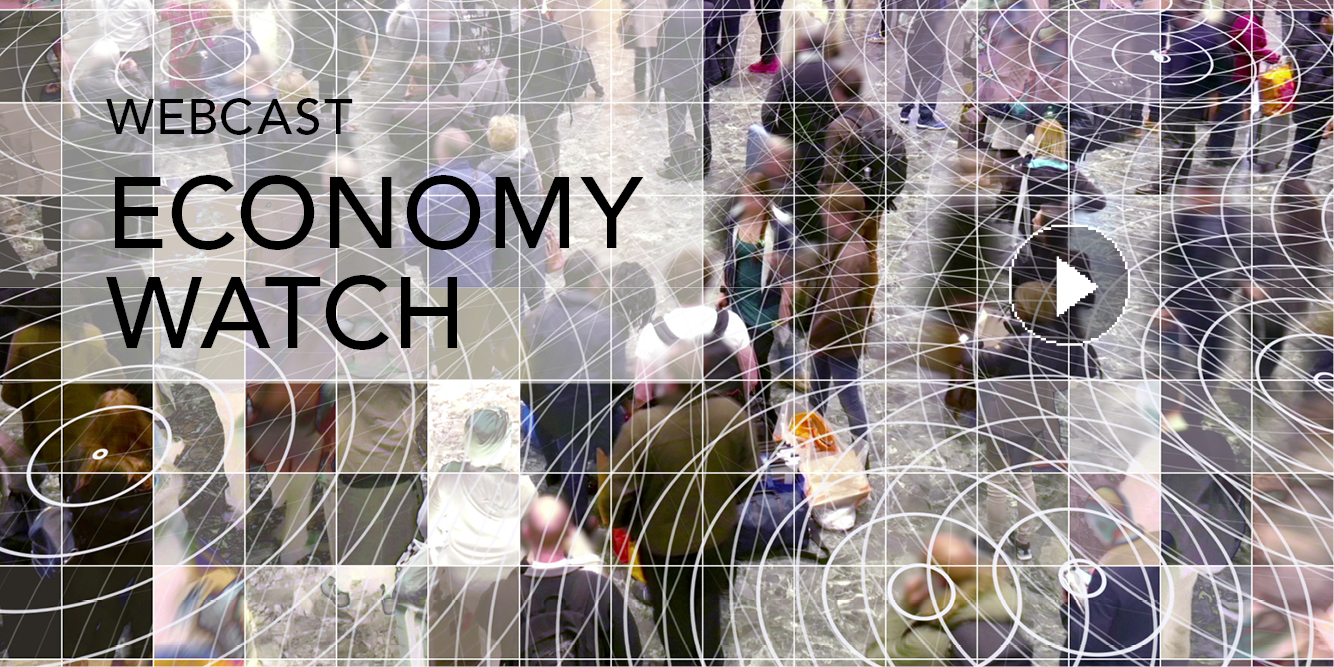 Trading in a Stronger Global Market: Will this global economic momentum continue?
Sign In to access this Webcast
Over the last few years a pickup in global trade volume has played a key role in fueling stronger global growth.
Join our expert panel for this month's Economics Watch as they discuss The Conference Board's US and Global Economic Outlook with a special focus on trade and how recent changes in both domestic and worldwide trade patterns have affected the global economic environment.
Insights from this webcast:
Why did trade growth pick up during the past two years after remaining slow in the years after the Great Recession?
How have increased wages in China and other emerging markets, along with increased capacity for automated goods production, encouraged firms to reshore stages of production activity to mature markets?
How should supply chain managers decide whether they will be better served by offshoring or reshoring value-chain stages in the coming years?
Who Should Attend: Executives interested in learning how changing trade patterns will effect economic performance and business strategy
Speakers
Abdul Erumban
Former Senior Economist
The Conference Board

Abdul Erumban is a senior economist at The Conference Board. He is responsible for developing and managing research projects on productivity and long-term economic projections.

His research centers on the fields of productivity, technological change, digital transformation and its impact,...Full Bio

Erik Lundh
Senior Economist
The Conference Board

Erik Lundh is a senior economist at The Conference Board. Based in New York, he is responsible for much of the organization's work on the US and Chinese economies. He also conducts research on geoeconomics, international trade, and global value chains. Lundh previously worked for Evercore I...Full Bio

Brian Schaitkin
Former Senior Economist
The Conference Board

Brian Schaitkin is a former Senior Economist in U.S. Economic Outlook & Labor Markets at The Conference Board. He is part of a team working to expand The Conference Board's previous work on labor shortages. In addition, he will be leading efforts to expand coverage of regional economies...Full Bio

Gad Levanon, PhD (Host)
Vice President, Labor Markets
The Conference Board

Gad Levanon is Vice President, Labor Markets for The Conference Board, where he oversees the labor market, US forecasting, and Help Wanted OnLine© programs. His research focuses on trends in US and global labor markets, the US economy, and forecasting using economic ind...Full Bio