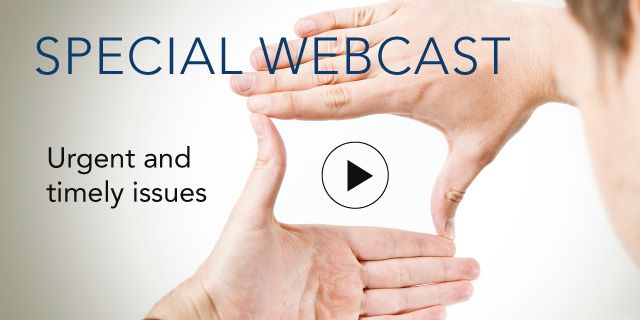 Shifting Age and Race Characteristics of US Consumers

09 January, 2018 | (01 hr)
Sign In to access this Webcast
Over the next decade, there will be large variations in population growth across different groups of consumers. The baby boomers and millennials will continue to age, and minority race/ethnicity groups will play an increasingly large role in the economy. This has important implications for consumer spending, to the extent that product categories are more or less popular with faster-growing groups. All sectors of the economy, and many aspects of business, will be impacted.
Join our panel of experts who will explore:
How population growth will vary across different consumer groups and which groups will drive population growth over the next decade;
How various consumer groups spend money differently, and which categories will benefit the most (and least) from these changes;
Which regions of the country will thrive, and which will be left behind, in terms of population and spending growth; and
How can consumer-facing businesses prepare now to win in this shifting demographic environment
Who Should Attend: This webcast will be of interest to anyone seeking insights about how demographic changes and shifting consumer demand will affect the future business landscape.
Speakers
Brian Anderson
Associate Program Director
The Demand Institute

Brian Anderson is an Associate Program Director at The Demand Institute®.In this role, he has worked across a range of research programs. He has co-authored many of The Demand Institute's recent reports, including Full Bio

John Forsyth
Leader of the Consumer Dynamics Institute
The Conference Board

John Forsyth is currently partner of Forsyth Insights LLC, a consumer insights boutique. He has worked in most industries, though he specializes in consumer goods/electronics, retail, and pharmaceuticals. Forsyth is a thought leader in the consumer insights arena, with a 30-year track record of i...Full Bio

Gad Levanon, PhD (Moderator)
Vice President, Labor Markets
The Conference Board

Gad Levanon is Vice President, Labor Markets for The Conference Board, where he oversees the labor market, US forecasting, and Help Wanted OnLine© programs. His research focuses on trends in US and global labor markets, the US economy, and forecasting using economic ind...Full Bio