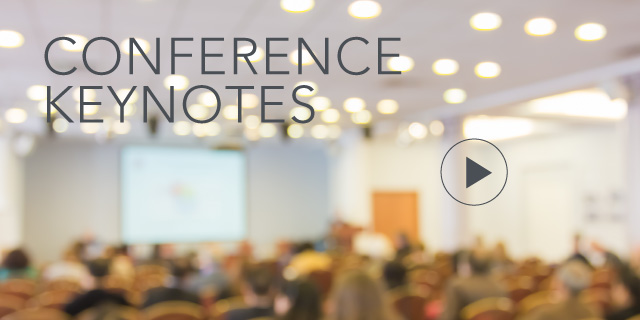 Strengthening Organizations through Diversity & Collaboration

06 February, 2018 | (01 hr)
Sign In to access this Webcast
Despite greater focus by global organizations on creating an ever diverse workforce and a growing awareness that increasing diversity delivers better business results, companies are still looking for innovative ways to bring employees together, foster more mutual understanding, and create workplaces that allow everyone to contribute the best of themselves.
During our 21st Annual Diversity & Inclusion conference, business leaders from a wide range of organizations gathered together to share examples of D&I success, identified and explored effective D&I practices, and linked these actions to the needs and results of the business.
Highlighting some of the top insights from our June 2017 conference, join our expert D&I panel as they share:
Highlights and key takeaways from this event;
Their own experience of identity and what this means to them;
The shortcomings of many of the categories we like to use in D&I; and
The knowledge D&I practitioners need to make a difference in their organizations.
Who Should Attend: Professionals with responsibility for Diversity & Inclusion, Organization Culture, Leadership Development, Employee Engagement, Employee Relations, Talent Acquisition, and Global Business Ethics and Integrity.
Speakers
George Walker
Vice President, Diversity Equity & Inclusion
Planned Parenthood

George Walker serves as the Vice President of Diversity, Equity and Inclusion (DEI) for Planned Parenthood Federation of America. He oversees the implementation and stewardship of this area of work for the organization. Prior to coming to PPFA, he led Diversity & Inclusion at Memorial Sloan K...Full Bio

James Fripp
Senior Director, Global Diversity and Inclusion
Yum! Brands Inc.

James Fripp is Senior Director of Global Diversity and Inclusion for Yum! Brands, Inc., (NYSE: YUM), the world's largest restaurant company in terms of system units with approximately 40,000+ KFC, Pizza Hut and Taco Bell restaurants with over 1.5 million employees in more than 120 cou...Full Bio

Michelle Kan (Moderator)
Associate Director, Knowledge Organization
The Conference Board

Michelle Kan is associate director, knowledge organization at The Conference Board. She is responsible for coordinating the cross-practice enterprise-wide Key Business Issue (KBI) research program by working internally with research, marketing, communications, publishing, and business development...Full Bio