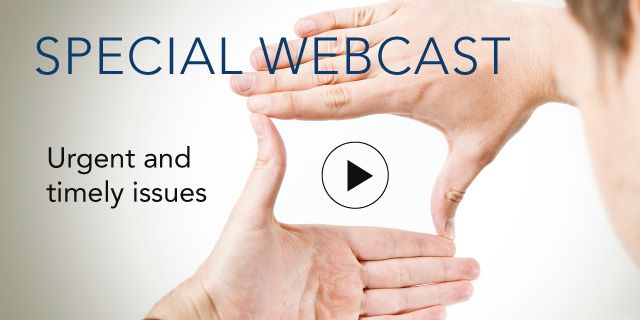 Discover The Conference Board Signposts of Innovation and Explore the Metrics Behind this Framework

01 July, 2019 | (01 hr)
Sign In to access this Webcast
Through an exhaustive review and analysis of the most promising, relevant, and actionable metrics, The Conference Board has developed the Signposts of Innovation, a holistic structure and categorization for measuring innovation. This framework has been recognized by business and innovation leaders for its clarity, simplicity, and actionability.
Using specific innovation metrics that "fill in" the holistic Signposts of Innovation framework, learn about key performance indicators that may be applicable to your own operations.
Join experts from The Conference Board as they:
Discuss this new framework and how it works
Reveal which curated list of metrics, including several new and "intangible" or qualitative ones, are included in this framework to help organizations develop a holistic, company-specific metrics system—or revise an existing one
Demonstrate how flexibility, customization, and simplification have been built into this structure and why they are essential for success
Who Should Attend: Senior leaders and practitioners responsible for designing and measuring innovation results at corporate, business unit or functional levels that ultimately want their work to be viewed holistically and with an eye to business outcomes.
Speakers
Anne Greer
Program Director, Market Insights Council; Co-Program Director, Innovation Leadership Council, and Applied Innovation Council
The Conference Board

Anne Greer began working with The Conference Board in 2012. Along with Rita Shor, she directs the annual Innovation Master Class, designed for advanced learned among Fortune 500 executives responsible for leading innovation in their companies. She is Co-Program Director fo...Full Bio

Xiaohui (Janet) Hao, PhD
Senior Economist
The Conference Board

Janet Hao is a Senior Economist with the economics program of The Conference Board. She specializes in research on innovation, intangible assets and economic growth. In particular, she measures investment in innovations by commercial banks, investment banks, and insurance companies.

She a...Full Bio

Rita Shor
Program Director, Product & Services Development Council, Co-Program Director, Innovation Leadership Council, and Applied Innovation Council
The Conference Board

Rita Shor is co-leader of the Innovation and Digital Transformation Institute, program director for the Product and Service Development Council, and co-directs the Innovation and Applied Innovation Councils at The Conference Board.

Past work for The Conference Board includes co-directi...Full Bio

John Metselaar (Moderator)
Program Director and Senior Fellow
The Conference Board

John Metselaar leads The Conference Board's Innovation & Digital Transformation Institute and leads its Innovation Council. He additionally serves as Senior Fellow.

John is also Professor at the Solvay Brussels Business School for Economics and Management his course and modules ...Full Bio