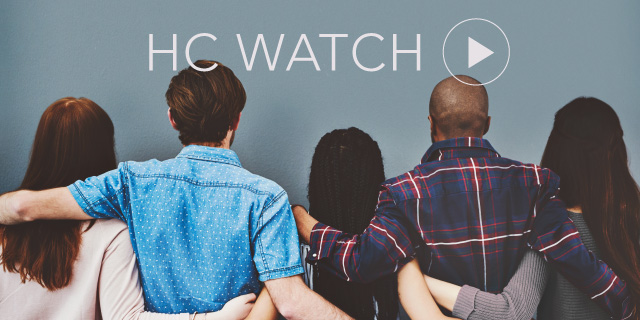 Taking Diversity & Inclusion Global

18 March, 2020 | (01 hr)
Sign In to access this Webcast
Taking Diversity & Inclusion (D&I) global requires organizations to align complex enterprise-wide strategies and priorities across multiple businesses and regions, while also adapting them to unique local needs. D&I leaders tasked with rolling out global initiatives must often work to balance alignment and customization.
Based on interviews with executives from global companies headquartered in the US and Europe, a new report soon to be released by The Conference Board discusses the interplay between global D&I strategy and its local execution.
Join our researchers as they offer key findings from this report and help answer the questions:
How do companies go about defining diversity and inclusion strategies and goals across regions?
How do leaders weigh global strategies and local needs when it comes to diversity and inclusion efforts?
How do companies assess priorities and areas of focus for their global D&I initiatives?
Who Should Attend: D&I practitioners and leaders, human capital professionals with D&I responsibilities, D&I champions and allies
Speakers
Marion Devine
Senior Human Capital Researcher, Europe
The Conference Board

Marion Devine is Senior Researcher in Human Capital for Europe, based in TCB's Brussels office. Marion brings a European perspective to TCB's HC work and contributes across a broad spectrum of HC topics in support of the various HC Centers.

Marion brings a wealth of expe...Full Bio

Laura Sabattini, PhD
Principal Researcher, Human Capital
The Conference Board

Laura Sabattini, PhD, is the Principal Researcher in the Human Capital Center, specializing in diversity and inclusion (D&I). Laura is an experienced consultant, researcher, and educator with expertise on issues of global diversity, equity, and inclusion; leadership and talent development; an...Full Bio

Amy Ye (Moderator)
Researcher, Human Capital
The Conference Board

Amy Ye is a human capital researcher at The Conference Board. Her current research projects focus on employee engagement, leadership development, talent management, and strategic human resources. Amy worked as Human Resources/Organizational Development interns in healthcare and financial services...Full Bio