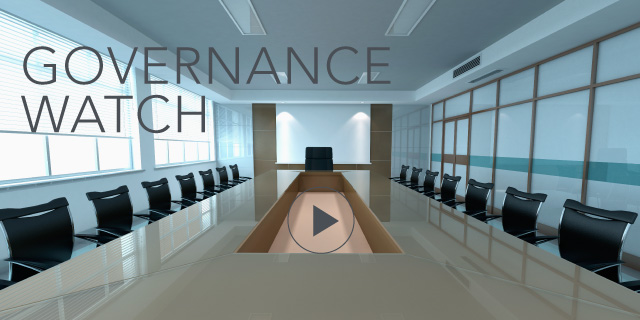 "The Big Reveal" - Highlights from the 2018 Proxy Season

10 July, 2018 | (01 hr)
Sign In to access this Webcast
What were the hot topics discussed in annual meetings across the country? Did executive compensation, ESG, board composition and long-termism come up as we'd expected? As we come down from the annual proxy season rush, hear from our panel of experts to find out.
Insights from this webcast:
What were investors' top priorities and expectations for companies?
How did investors vote on this year's critical issues?
What are the implications for this year's priorities?
What impact could this year's votes have on 2019 and beyond?
Speakers
Jason Alexander
Managing Director
Okapi Partners

Jason has more than 20 years of experience consulting with companies on matters that require shareholders approval. He specializes in proxy solicitation, mergers and acquisitions advice and corporate governance consulting, with expertise in corporate and board related matters for domestic, Canadi...Full Bio

Elizabeth Bieber
Attorney
Freshfields Bruckhaus Deringer

She is a mediator trained jointly through New York University School of Law and the New York City Office of Administrative Trials and Hearings. She was a senior developments editor, Journal of Law and B...Full Bio

Pamela Marcogliese
Partner
Cleary Gottlieb Steen & Hamilton LLP

Pamela L. Marcogliese is a partner based in the New York office of Cleary Gottlieb Steen & Hamilton LLP. Ms. Marcogliese's practice focuses on corporate and financial transactions, particularly capital markets matters. She has considerable experience in initial public offerings and othe...Full Bio

William Ultan
Managing Director – Corporate Governance
Morrow Sodali

Bill Ultan is a Managing Director at Morrow Sodali and a member of the firm's Senior Leadership Team. As manager of the firm's Corporate Governance Consulting Group with over 30 years of experience in the field, Bill has guided companies through a wide range of governance and takeover...Full Bio

Douglas Chia (Moderator)
President, Soundboard Governance LLC
Fellow, Rutgers Center for Corporate Law and Governance
ESG Center Fellow

Douglas (Doug) Chia is president of Soundboard Governance LLC, fellow at the Rutgers Center for Corporate Law and Governance, and senior fellow for The Conference Board ESG Center.

Chia previously served as executive director of the ESG Center. Before joining The Conference Board, C...Full Bio