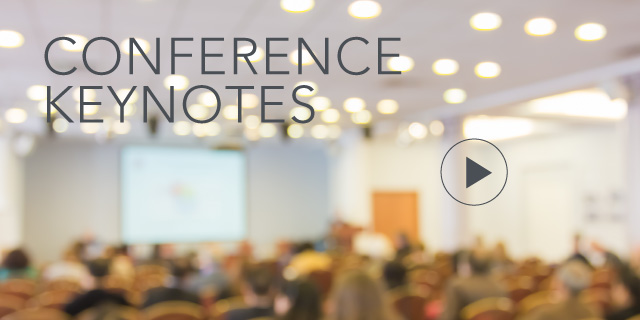 Highlights from the 14th Annual Women's Leadership Conference

24 July, 2018 | (01 hr)
Sign In to access this Webcast
Culture change is swiftly progressing, and with it has arisen a staunch demand for organizations to seek greater gender parity. For companies behind the curve, the risks can be severe, rendering an enterprise more vulnerable to reputational, legal, and business losses.
But for businesses that answer the call for change, the benefits can be significant—allowing the organization to pull together a more diverse, engaged workforce that is continuously striving for innovation. At this year's 14th Annual Women's Leadership Conference, business leaders from top organizations learned solutions for growing a culture of leaders and change agents—both women and men—on gender parity.
Join our expert panel, featuring top executives from Thomson Reuters and Claire's Inc., to learn how to:
Bring more women into senior leadership positions, including the C-Suite and Boardrooms
Clear roadblocks that can keep high-potential women from rising to senior leadership roles
Amplify diverse voices through reverse mentoring and employing more women of color as mentors
Who Should Attend: Talent practitioners in diversity and inclusion, talent management, coaching and leadership development as well as those in the organization seeking greater gender parity for their business.
Speakers
Jackie Cureton
Global Head of HR, GTM Transformation, GGO
Thomson Reuters

Jackie Cureton is the Global Head of HR, GTM Transformation, GGO at Thomson Reuters, focusing on Sales effectiveness and enablement for our Emerging Markets. Prior to that she was the Director of People Strategy & Planning, reporting to the Chief People Officer at Thomson Reuters (TR).

<...Full Bio

Ron Marshall
Chief Executive Officer
Claire's Inc.

Ron Marshall is a seasoned Chief Executive who has specialized in turning around troubled retail companies through cultural transformation, operation reengineering, financial restructuring and the development of innovative strategies. Most notably, Ron led the Nash Finch Company, a $5 billion foo...Full Bio

Natalie Runyon
Head of Talent Platform, Legal Executive Institute
Thomson Reuters

Natalie Runyon has 20 years of experience working and volunteering for multinational corporations, non profits, and the US Government--Thomson Reuters, Goldman Sachs, and Central Intelligence Agency. Currently, she is the head of the Talent Platform for the Thomson Reuters Legal Executive I...Full Bio

Amanda Popiela (Moderator)
Researcher, Human Capital
The Conference Board

Amanda Popiela is a researcher in human capital for The Conference Board. She conducts research in a variety of topic areas including talent management, employee engagement, and diversity & inclusion. Her recent reports include Mental Health and Well-being in the Workplace and Di...Full Bio