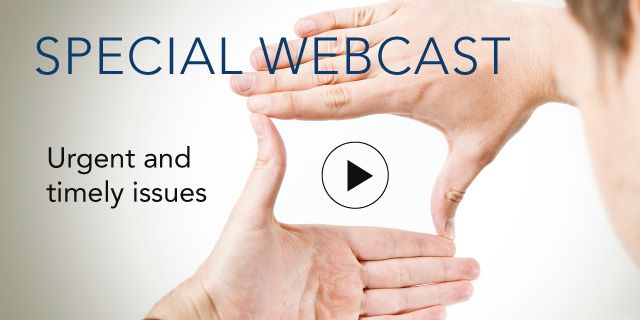 Who is accountable for gender balance within organizations?
Join the discussion and let us know what you think
30 May, 2018 | (01 hr)
Sign In to access this Webcast
In the year where we celebrate 100 years of (some) women in the UK and in the US getting the right to vote, it seems timely to ask about how far we've come and where things stand in the workplace today.
Avivah Wittenberg-Cox and Tracey Allison join Anne Stevens to explore some of the key considerations while encouraging interactive participation from a global audience.
Key takeaways:
Who is truly accountable for getting the balance right?
What should companies be doing?
What is the role of male business leaders?
What do women leaders need to do?

Speakers
Tracey Allison
Director, Global Talent
Avery Dennison

Tracey Allison is Director, Global Talent at Avery Dennison Corporation. She joined Avery Dennison in July 2010. In her role Tracey is responsible for providing overall leadership of Talent Acquisition for the EMEA region as well as global responsibility for the Early Careers Lead...Full Bio

Avivah Wittenberg-Cox
CEO
20-first gender consultancy

Avivah Wittenberg-Cox is CEO of 20-first, a leading international gender-balance consultancy. 20-first works with top management at some of the world's best-known companies to identify the business opportunities of gender balance and how to achieve them. She has written a number of best-sel...Full Bio

Anne Stevens (Moderator)
Council Director, Global Business Women Leaders; Advancing Women in Leadership; HR Executives Councils
The Conference Board
former VP People & Organisation
Rio Tinto Copper

Anne Stevens is Council Director for Global Business Women Leaders; Human Resource Executives and Global CHRO Councils.

She is a senior business leader, previously a global Vice President with Rio Tinto and before that a European Director with IBM. Anne has worked in mature markets s...Full Bio