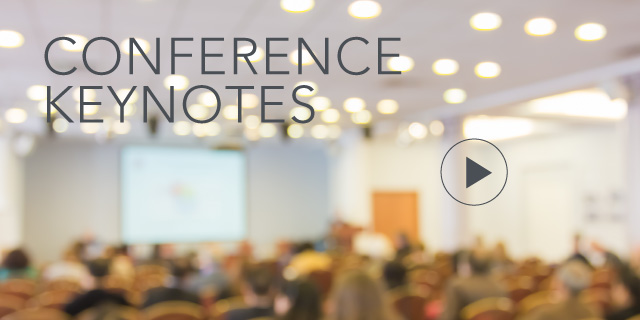 Using Analytics to Meet Your Company's Strategic Goals

29 March, 2018 | (01 hr)
Sign In to access this Webcast
How can data and analytics be used to help your business achieve its strategic goals? During our 2017 Human Capital Analytics Conference, business leaders gathered to discuss this question and identify the key components of a successful talent analytics program.
Join us for this informative discussion where we will share some key insights from this event, including:
How to set up an effective HCA practice during your first 100-days, including building successful stakeholder relationships, teams and strategy;
How to measure the maturity of your organization's analytics initiatives when compared with other companies; and
How VF corporation used retention analytics and attrition modeling to help their organization retain high-performing, at-risk employees
Who Should Attend: Practitioners interested in using data analytics to improve their talent strategies, enable transformation, and meet organizational goals.
Speakers
Piyush Mathur
Head of Workforce Analytics
Johnson & Johnson

Piyush has spent most of his career in General manager roles running different Nielsen businesses in Asia, Middle East, Africa and US and four years ago set up their Global People Analytics function based out of their global HQ in Wilton, CT.

Piyush is very passionate about unlockin...Full Bio

Oz Tuzcu
Senior Director of Analytics and Insights
VF Corporation

Oz Tuzcu is the Senior Director of Analytics and Insights at VF Corporation, a global leader in branded lifestyle apparel, footwear and accessories. Oz joined VF in 2015 with nearly 20 years of experience in enterprise analytics. He has deep analytical experience including initiatives in Supply C...Full Bio

Katie Vitiello
Senior Analyst of Analytics and Insights
VF Corporation

Katie Vitiello has been at VF Corporation for about a year. In her current role as Senior Analyst of Analytics and Insights, she is primarily responsible for using data analytics to provide actionable insights to internal teams.

Katie holds a Master's degree in Industrial/Organizational P...Full Bio

James O'Hern (Moderator)
Executive Director, Member Engagement
The Conference Board

James O'Hern is Executive Director of Member Engagement for the Human Capital Practice at The Conference Board. In this role he coordinates Human Capital Conferences, and Senior Management Councils, as well as interfaces closely on research topic selection and dissemination.

Previou...Full Bio