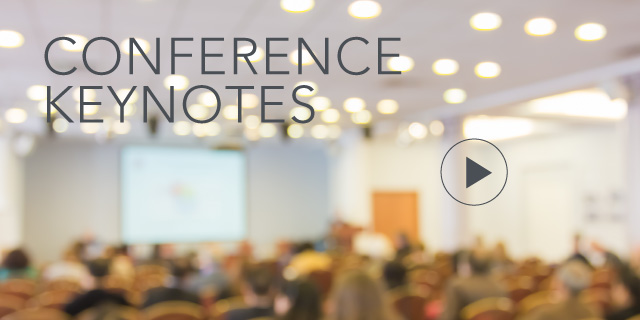 Highlights from The Conference Board 2018 Cybersecurity Conference

27 August, 2018 | (01 hr)
Sign In to access this Webcast
Cyberattacks are inevitable. Thanks to the internet's intrinsic vulnerabilities and the rapid advance of technology, attackers everywhere seem to be two steps ahead of defense capabilities.
But companies can mitigate damage. Attacks may be unavoidable, but there are cross-functional cybersecurity strategies that can help your organization and institution battle cybersecurity threats.

Join our expert panel to learn:
The latest developments in cybersecurity and how to incorporate them into your organization's strategy
The importance of operational innovations, such as information sharing and organizational structures
How to enhance information sharing on cyber threats to combat these attacks
Who Should Attend: Executives who are interested in responding to cyber risk challenges with organizational approaches and forward-thinking governance structures. These include leaders from the C-Suite and members of the board as well as chief information officers, chief security officers, human resource practitioners, and governance experts.
Speakers
Larry Clinton
President and Chief Executive Officer
Internet Security Alliance (ISA)

Larry Clinton is President of the Internet Security Alliance (ISA). The ISA is a multi-sector trade association that focuses on thought leadership, policy advocacy and developing best practices for cyber security. Mr. Clinton holds a certification on Cyber Risk management for Corporate Boards fro...Full Bio

Jason Healey
Senior Research Scholar
Columbia University, School for International and Public Affairs

Jason Healey is a Senior Research Scholar at Columbia University's School for International and Public Affairs specializing in cyber conflict, competition and cooperation. Prior to this, he was the founding director of the Cyber Statecraft Initiative of the Atlantic Council where he remains...Full Bio

Douglas Chia (Moderator)
President, Soundboard Governance LLC
Fellow, Rutgers Center for Corporate Law and Governance
ESG Center Fellow

Douglas (Doug) Chia is president of Soundboard Governance LLC, fellow at the Rutgers Center for Corporate Law and Governance, and senior fellow for The Conference Board ESG Center.

Chia previously served as executive director of the ESG Center. Before joining The Conference Board, C...Full Bio