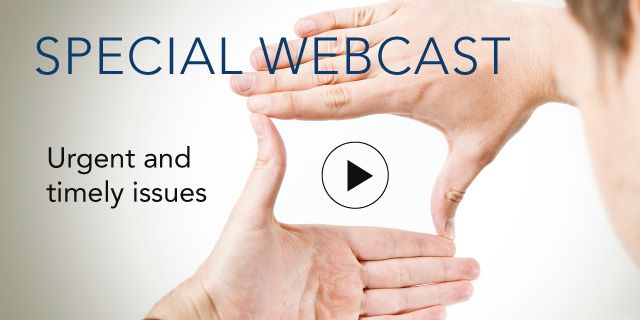 Blue Collar Workers: No longer Singing the Blues?
Implications for Blue-Collar Labor Shortages
31 October, 2018 | (01 hr)
Sign In to access this Webcast
Underneath the national narrative of labor market tightness, different labor market stories emerge. Most importantly, the threat of labor shortages is more acute in blue-collar and low-paid services occupations than in white-collar occupations. It turns out that several trends converged in a perfect storm to significantly tighten the labor market for blue-collar and low-paid services occupations.
Join our expert panel to:
Uncover the main trends of blue-collar worker tightness and wage growth
What measures employers can undertake to manage blue-collar worker shortages in the coming years
How increased labor costs in certain industries might affect the end consumer
Who Should Attend: HR and strategic managers who wish to learn more about the shortage of blue-collar and low-paid services workers.
Speakers
Gad Levanon, PhD
Vice President, Labor Markets
The Conference Board

Gad Levanon is Vice President, Labor Markets for The Conference Board, where he oversees the labor market, US forecasting, and Help Wanted OnLine© programs. His research focuses on trends in US and global labor markets, the US economy, and forecasting using economic ind...Full Bio

Frank Steemers
Economist
The Conference Board

Frank Steemers is an Economist at The Conference Board and his expertise is primarily in the analysis of the labor market in the US and other mature economies. Based in New York, he conducts statistical and descriptive analyses and contributes to labor market whitepapers, blogs, webcasts, and med...Full Bio

Brian Schaitkin (Moderator)
Former Senior Economist
The Conference Board

Brian Schaitkin is a former Senior Economist in U.S. Economic Outlook & Labor Markets at The Conference Board. He is part of a team working to expand The Conference Board's previous work on labor shortages. In addition, he will be leading efforts to expand coverage of regional economies...Full Bio