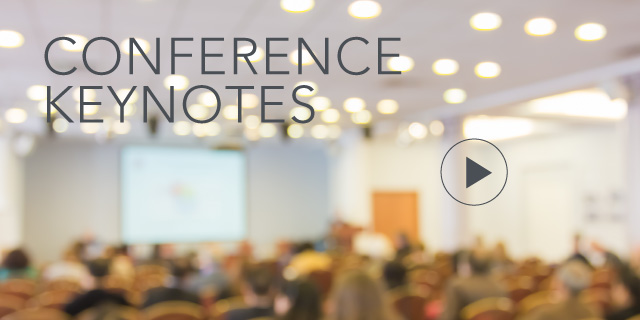 Highlights from our 22nd Annual D&I Conference

13 September, 2018 | (01 hr)
Sign In to access this Webcast
Diversity & inclusion has become a critical tool in fostering a culture of higher employee engagement, creativity, and innovation. Companies are becoming increasingly aware of how essential it is to build D&I into all aspects of an organizational strategy.

Hear insights from our 22nd Annual Diversity & Inclusion Conference, where global business leaders gathered to discuss how companies can foster greater mutual understanding among a diverse workforce that motivates all employees to contribute and perform at their best.

Join our panel of experts to uncover new innovations in the D&I space, including:
Leading D&I best practices to create a harassment free workplace;
Unique and dynamic ways to facilitate difficult conversations surrounding complex D&I issues;
How to effectively identify and mitigate bias that can creep into many HR analytic systems and generate incomplete and/or inaccurate data; and
A game-changing framework that mitigates bias by removing it from the process, not from people.
Who Should Attend: Executives and talent practitioners seeking to gain a deeper understanding of key issues facing D&I practitioners across different environments. These include leaders from the C-Suite as well as chief financial officers and human resource practitioners.
Speakers
Shilpa Pherwani
Principal and CEO
IBIS Consulting Group, Inc.

Shilpa Pherwani is an organizational psychologist by training and the Principal and CEO of IBIS Consulting Group, Inc. She has expertise in the areas of cultural competency, diversity and inclusion, organizational development and e-learning. As a consultant and trainer, Shilpa provides guidance t...Full Bio

David Rock, Ph.D.
Founder & Chief Executive Officer
NeuroLeadership Institute

Dr. David Rock coined the term 'Neuroleadership' and is the Director of the NeuroLeadership Institute, a global initiative bringing neuroscientists and leadership experts together to build a new science for leadership development. With operations in 24 countries, the Institute also he...Full Bio

Steven C. Sheinberg
General Counsel and SVP, Privacy & Security
Anti-Defamation League

Steve Sheinberg is General Counsel and Senior Vice President for Privacy and Security of ADL and its supporting foundation. In these roles, Steve is responsible for protecting ADL's assets, reputation, people and data.

Steve writes about the intersection of emerging technology and e...Full Bio

Amy Lui Abel, PhD (Moderator)
Vice President, Human Capital Research
The Conference Board

Amy Lui Abel is Vice President of Human Capital Research at The Conference Board. She leads research efforts focusing on human capital analytics, leadership development, labor markets, strategic workforce planning, talent management, diversity and inclusion, human resources, and employee eng...Full Bio