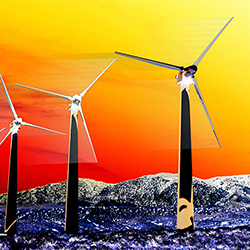 Energy & Sustainability
Guidance and scenarios to inform your long-term, global energy strategy, helping you assess new energy sources, rising demand from emerging markets, political factors and the regulatory environment.
The Conference Board Economics Watch®
Sign up for reminders to watch live
Monthly U.S. regional webcasts with forecasts and commentary along with a suite of economic indicators and analyses that provide a platform for strategic decision making. Complimentary for members of The Conference Board
Highlights
31 October, 2016 (New York, NY)
Delivering and measuring financial and business returns on investment (ROI) from Corporate Responsibility and Sustainability
June 2016 | Key Business Issues
We identify a set of business practices most often associated with leadership in corporate sustainability, helping company leaders direct their sustainability efforts where they are most impactful.
17 May, 2016 | KnowlEdge Series
How do this year's CEO hot-button issues resonate with them and their view of the business? How do their organizations handle these CEO concerns? Learn how leaders from different areas of the business are addressing CEOs' top concerns for this year. CPE credit available