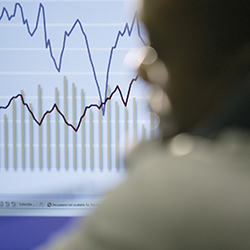 Economic Indicators & Forecasting
A broad range of indexes, forecasts and projections to help you understand and anticipate the conditions of the economy that will most affect your business, now and in the future.
The Conference Board Economics Watch®
Sign up for reminders to watch live
Monthly U.S. and quarterly regional webcasts with forecasts and commentary along with a suite of economic indicators and analyses that provide a platform for strategic decision making. Complimentary for members of The Conference Board
Highlights
November 2015 | Economics Watch Reports
The Euro Area recovery proves resilient, and should continue to mature in 2016.
09 December, 2015 | Economics Watch®
How is the European Commission's investment plan impacting the European business environment? CPE credit available