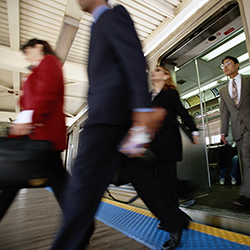 Labor Markets
Metrics and analysis that support your decision making by illuminating labor supply and demand, as well as the human capital issues that help shape economies around the world.
Highlights
29 - 30 September, 2016 (New York, NY)
Strategies and Innovations Required for Success in the Next Decade
May 2016 | Key Business Issues
Our outlook for global economic growth remains modest at 2.4 percent in 2016 and 2.7 percent in 2017. While growth rates between mature and emerging markets have rapidly converged, significant variation between regions remains.
12 July, 2016 | Economics Watch
What role can expanding immigrant hiring play in helping businesses plug talent gaps? Foreign-born workers in the US are spread unevenly across occupations and locations. CPE credit available