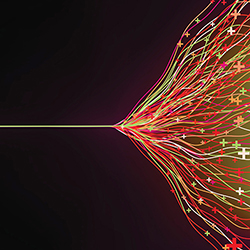 Innovation
Data and research to support your innovation strategy, ranging from traditional R&D to new ways of utilizing big data and cloud computing to your cultivation of creativity.
Highlights
10 - 11 December, 2015 (New York. NY)
May 2015 | Key Business Issues
We expect to see a widening performance gap between companies that excel at using new data sources and tools to optimize human capital and those that don't.
09 July, 2015 | KnowlEdge Series®
Big data about the workforce can improve productivity and innovation, yet many employers have legal and ethical concerns. New research describes practical steps companies can take to leverage this next generation of human capital analytics. HRCI credit
Products & Services
Conferences/Events
Publications
Webcasts
Idea to Realization: How IBM Approaches Org Design

16 June, 2015 | Conference KeyNotes

This webcast will provide an overview of IBM, its strategy, and the markets it competes in, as well as an exploration of its philosophy and approaches to design organizations positioned to take advantage of market opportunities.
Big Data Doesn't Mean Big Brother

09 July, 2015 | KnowlEdge Series®

Big data about the workforce can improve productivity and innovation, yet many employers have legal and ethical concerns. New research describes practical steps companies can take to leverage this next generation of human capital analytics. HRCI credit