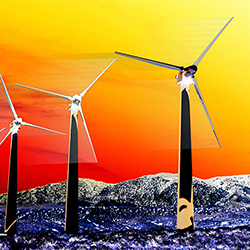 Energy & Sustainability
Guidance and scenarios to inform your long-term, global energy strategy, helping you assess new energy sources, rising demand from emerging markets, political factors and the regulatory environment.
The Conference Board Economics Watch®
Sign up for reminders to watch live
Monthly U.S. and quarterly regional webcasts with forecasts and commentary along with a suite of economic indicators and analyses that provide a platform for strategic decision making. Complimentary for members of The Conference Board
Highlights
05 - 06 April, 2016 (New York, NY)
September 2015 | China Center Publications
Some observers have recently been touting a rebound in the real estate market, and while both sales and prices have improved in recent months, it is essential to keep in mind that actual construction and investment in the sector are still contracting.
24 November, 2015 | Special Webcast
This webcast presents insights from one of the world's largest investors in wind and solar energy projects. We will discuss the company's sustainability strategy and its successes and challenges.