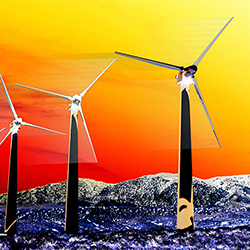 Energy & Sustainability
Guidance and scenarios to inform your long-term, global energy strategy, helping you assess new energy sources, rising demand from emerging markets, political factors and the regulatory environment.
The Conference Board Economics Watch®
Sign up for reminders to watch live
View on demand
Monthly U.S. and quarterly regional webcasts with forecasts and commentary along with a suite of economic indicators and analyses that provide a platform for strategic decision making. Complimentary for members of The Conference Board
Highlights
May 2015 | Research Report
A growing body of research based on quantifiable bottom-line results shows that investments in environmental, social, and governance initiatives produce a positive impact on financial market performance.
30 July, 2015 | KnowlEdge Series®
What is the link between sustainable product innovations and company growth patterns? What lessons can be learned from companies that have successfully launched portfolios of sustainable products and services? CPE credit available.
Products & Services