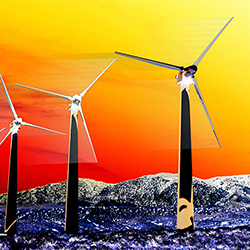 Energy & Sustainability
Guidance and scenarios to inform your long-term, global energy strategy, helping you assess new energy sources, rising demand from emerging markets, political factors and the regulatory environment.
The Conference Board Economics Watch®
Sign up for reminders to watch live
Monthly U.S. regional webcasts with forecasts and commentary along with a suite of economic indicators and analyses that provide a platform for strategic decision making. Complimentary for members of The Conference Board
Highlights
31 October, 2016 (New York, NY)
Delivering Financial and Business ROI from Corporate Responsibility and Sustainability
August 2016 | Conference KeyNotes
There's good and bad news in sustainability. Good: more businesses are taking sustainability seriously. Bad: for many, "growth" still means "selling more product." The solution: sustainable innovations that also drive business growth.
08 September, 2016 | Special Webcast
Join this webcast to get insights into how sustainability champions within the C-suite can help drive business growth and spur innovation.