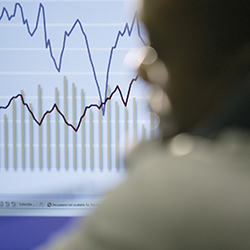 Economic Indicators & Forecasting
A broad range of indexes, forecasts and projections to help you understand and anticipate the conditions of the economy that will most affect your business, now and in the future.
The Conference Board Economics Watch®
Sign up for reminders to watch live
Monthly U.S. regional webcasts with forecasts and commentary along with a suite of economic indicators and analyses that provide a platform for strategic decision making. Complimentary for members of The Conference Board
Highlights
06 - 07 October, 2016 (Brussels, Belgium)
Navigate the Digital Economy and Unleash Innovation
July 2016 | Economics Watch Reports
Brexit-induced financial instability brings more uncertainty but leaves emerging markets' overall growth outlook for 2016 unchanged for now.
09 August, 2016 | Economics Watch
This webcast will focus on the varying economic conditions across states. Learn more about other key indicators like income, consumption, and housing. CPE credit available