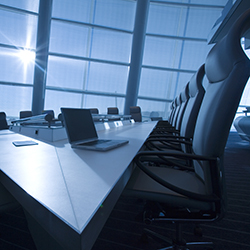 Corporate Governance
A range of materials on best practices and recommendations for performing your fiduciary duties, as well as the oversight of business integrity and strategy execution.
The Conference Board Governance Center® facilitates small groups of prominent senior executives from companies, investors, and advisors for confidential discussions of key issues.
Highlights
January 2016 | Research Report
Recently introduced legal requirements are explained in light of the specific characteristics of India's business ownership structures and put into the historical context of corporate governance reforms in the country.
19 January, 2016 | Special Webcast
This webcast will provide insights from European based global companies into how they have incorporated cyber risk into their existing risk/enterprise risk management and governance structures.