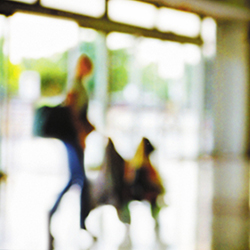 Consumer Dynamics
Insights and research to interpret and act on our Consumer Confidence Index®, covering such topics as demographics and consumer behavior to help you identify opportunities for growth.
The Conference Board Economics Watch®
Sign up for reminders to watch live
Monthly U.S. regional webcasts with forecasts and commentary along with a suite of economic indicators and analyses that provide a platform for strategic decision making. Complimentary for members of The Conference Board
Highlights
Products & Services
Conferences/Events
The Economic Inequality Symposium
30 November, 2016 (New York, NY)
Publications
The End of Cold, Hard Cash
August 2016 | The Demand Institute
The rise in internet access in emerging markets is expanding consumers' horizons and fueling their demand for new ways to pay for the products and services of the modern economy.
The Conference Board Economics Watch® United States View
August 2016 | Economics Watch Reports
US economic expansion continues to disappoint.
Webcasts
The Conference Board Economics Watch®
11 October, 2016 | Economics Watch

A complimentary series for member companies to help executives stay on top of changing business and economic conditions worldwide. CPE credit available
The End of Cold, Hard Cash
20 October, 2016 | Special Webcast

We summarize the drivers of the global shift to cashless consumer payments, the major innovations and players leading the way, and the opportunities for consumer-facing businesses as they navigate the change. CPE credit available