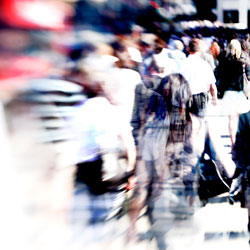 Talent Management
Ideas and discussion about the best global people strategies and how attracting, developing, assessing and retaining talent can help you deliver financial and operational success.
Highlights
04 - 05 June, 2015 (Chicago, IL)
Developing the Leader of the Future
June 2015 | Key Business Issues
Use this diagnostic tool presented in the member report DNA of High-Performing Organizations to assess your organization's journey to high performance and identify the strengths or challenges you may face toward becoming a high-performing organization.
17 June, 2015 | Human Capital Watch™
Discover how HR leaders can create the conditions for a learning culture through the implementation of coaching systems. Learn from the experience of leading organizations and bring your questions to the discussion. CPE credit available.
Products & Services
Conferences/Events
Publications
Webcasts