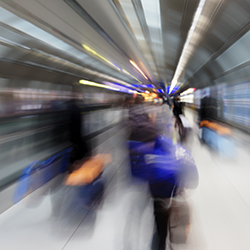 Strategic HR
Guidance on how to establish and execute on the critical links between the human resource function and the strategic objectives of your organization to improve business performance.
Highlights
23 - 24 April, 2015 (New York, NY)
Harnessing the Power of Human Capital
April 2015 | Key Business Issues
In Latin America, CEOs are focused on employee engagement and training to meet the challenges that lie ahead. However, finding topline growth in the region's economic climate won't be easy.
11 May, 2015 | Special Webcast
While numerous factors can derail an organizational change, there is an emerging competency set that is positively correlated with success--Alignment Leadership. This webcast will share the key aspects of this critical competency. CPE credit available
Products & Services
Conferences/Events
Publications
Webcasts
Sustainability in China: Multinationals in the Crosshairs

27 April, 2015 | KnowlEdge Series®

Anke Schrader's latest work assesses the sustainability performance of Fortune 500 companies in China, and provides insights on sustainability leadership that apply both to China and other emerging markets.

Leading Organization Transformations – The Differentiating Competency

11 May, 2015 | Special Webcast

While numerous factors can derail an organizational change, there is an emerging competency set that is positively correlated with success--Alignment Leadership. This webcast will share the key aspects of this critical competency. CPE credit available