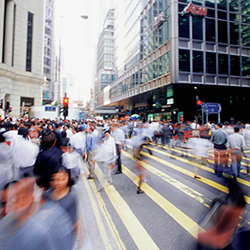 Human Capital Analytics
Techniques to help you articulate the impact of human capital investments, as well as identify future trends that will influence both your business and human capital decisions.
Highlights
27 - 28 October, 2015 (New York, NY)
Delivering Data Based Business Solutions
May 2015 | Key Business Issues
We expect to see a widening performance gap between companies that excel at using new data sources and tools to optimize human capital and those that don't.
23 June, 2015 | Special Webcast
Join this webcast to learn more about the next generation of human capital analytics, its value, the concerns it may bring, and how to deal with them.
Products & Services
Conferences/Events
Publications
Webcasts