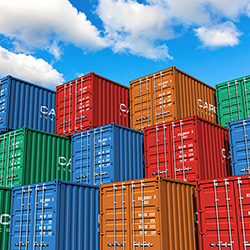 Procurement & Supply Chain Strategy
A strategic view of your business environment, along with the different conditions that impact purchasing of goods and services, to enhance your procurement practices and decisions.
The Conference Board Economics Watch®
Sign up for reminders to watch live
View on demand
Monthly U.S. and quarterly regional webcasts with forecasts and commentary along with a suite of economic indicators and analyses that provide a platform for strategic decision making. Complimentary for members of The Conference Board
Highlights
29 - 30 April, 2015 (New York, NY)
April 2015 | Key Business Issues
Continued energy volatility will produce clear winners and losers. This strategic overview presents a series of scenarios based on various price trajectories and estimates their impact on the business environment.
11 May, 2015 | Special Webcast
While numerous factors can derail an organizational change, there is an emerging competency set that is positively correlated with success--Alignment Leadership. This webcast will share the key aspects of this critical competency. CPE credit available
Products & Services
Conferences/Events
Publications
Webcasts