Vaccinating America
The challenge to manufacture, distribute, and administer the vaccinations quickly, efficiently, and fairly, in a race against continued infection and the emergence of variants of the virus here and all around the world, requires continued collaboration between the public and private sectors. The US and the world must win that race between vaccination and mutation to achieve "herd immunity" and return to normality in daily life and the economy. The stakes are high for both the current crisis and the inevitable pandemics of the future. For this reason, this analysis offers a diagnosis of the current episode, as well as recommendations for today and tomorrow.
CHARTS
Produced by the Committee for Economic Development of The Conference Board (CED), this infographic illustrates key insights and learnings from the current pandemic, and how the nation can prep for the next inevitable health crisis. The graphic also indicates that, should the pace of vaccinations be maintained, 70 percent of the US population will have received the vaccine by July 1, 2021. It is an extension of CED's recent Solutions Brief on the topic: Vaccinating America.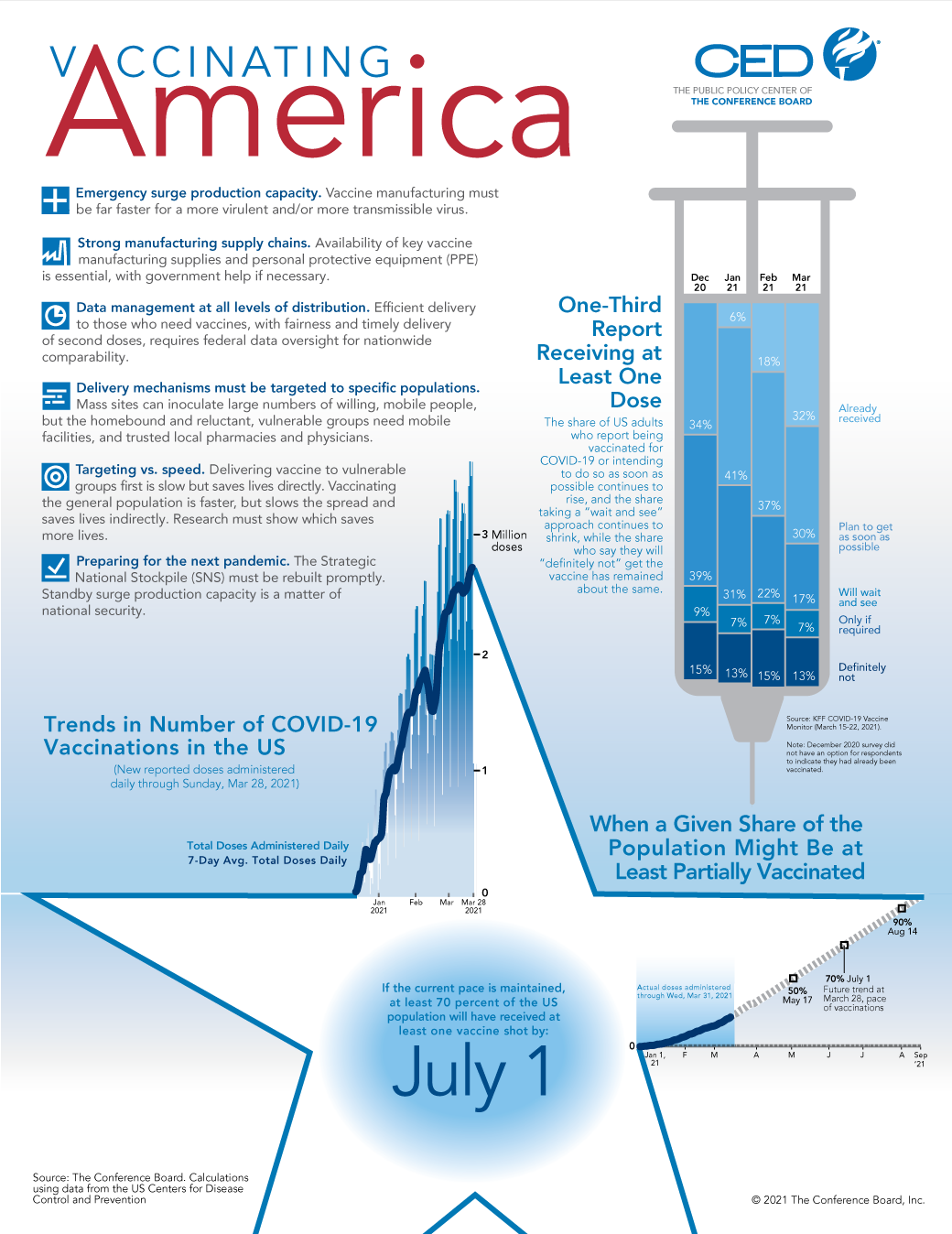 PRESS RELEASES & iN THE NEWS
Our Experts
Thought leaders who provide trusted insights for navigating companies and the economy though COVID-19.