From Immediate Responses to Planning for the Reimagined Workplace
We expect that COVID-19 will have many lasting impacts on the world of work and human capital processes, and we wanted to capture what human capital professionals are thinking today as they look to the future. To gauge how organizations are reacting to the changing business environment in the context of their workforces, we conducted an online survey of human capital executives in April 2020, mostly in large companies. The infographic below shares the survey findings about remote work and the cost-reduction actions that have already been taken, as well as HR priorities for the recovery phase.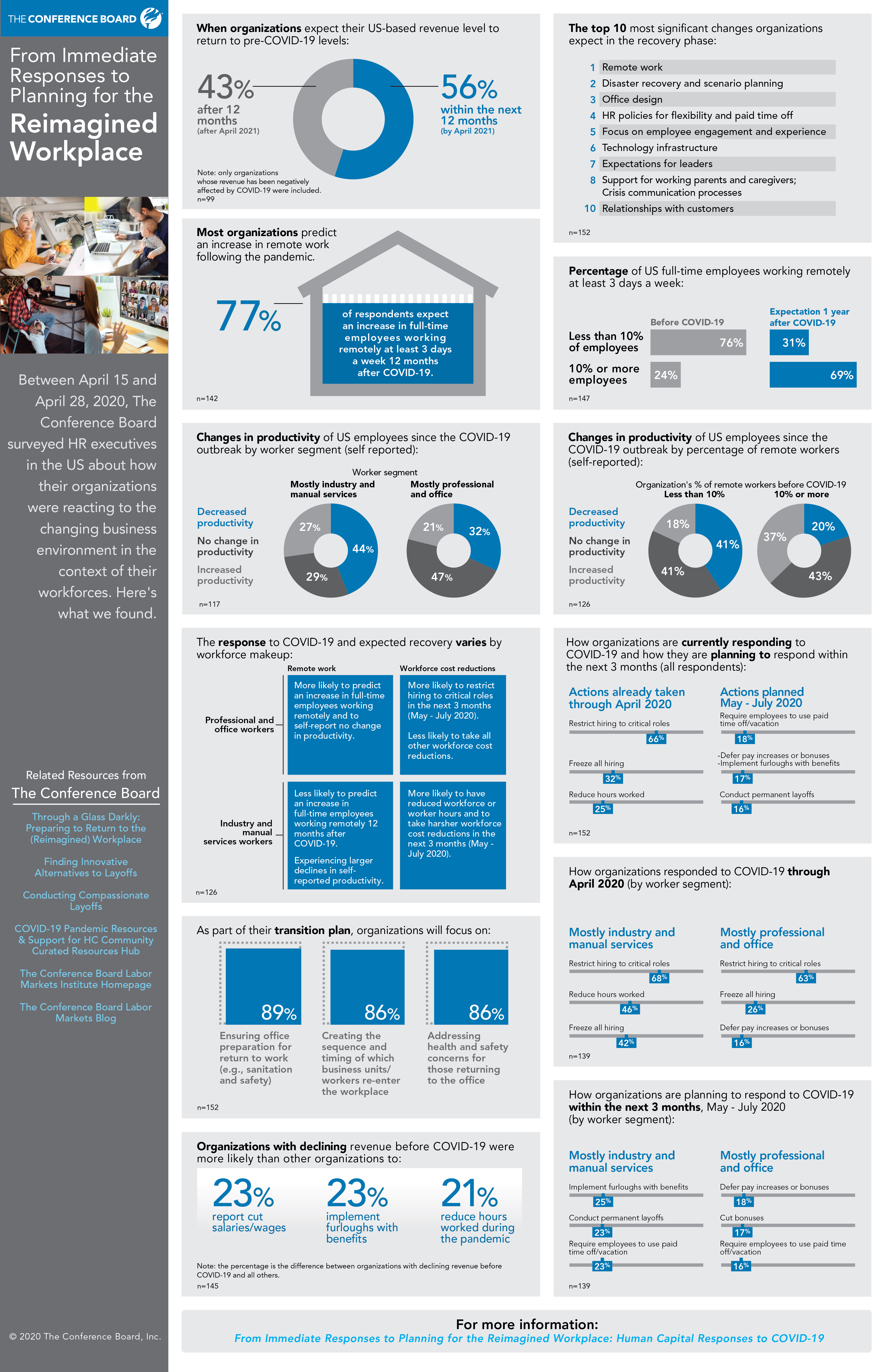 PRESS RELEASES & iN THE NEWS
Our Experts
Thought leaders who provide trusted insights for navigating companies and the economy though COVID-19.