As consumer expectations drift downward, prospects for US recovery weaken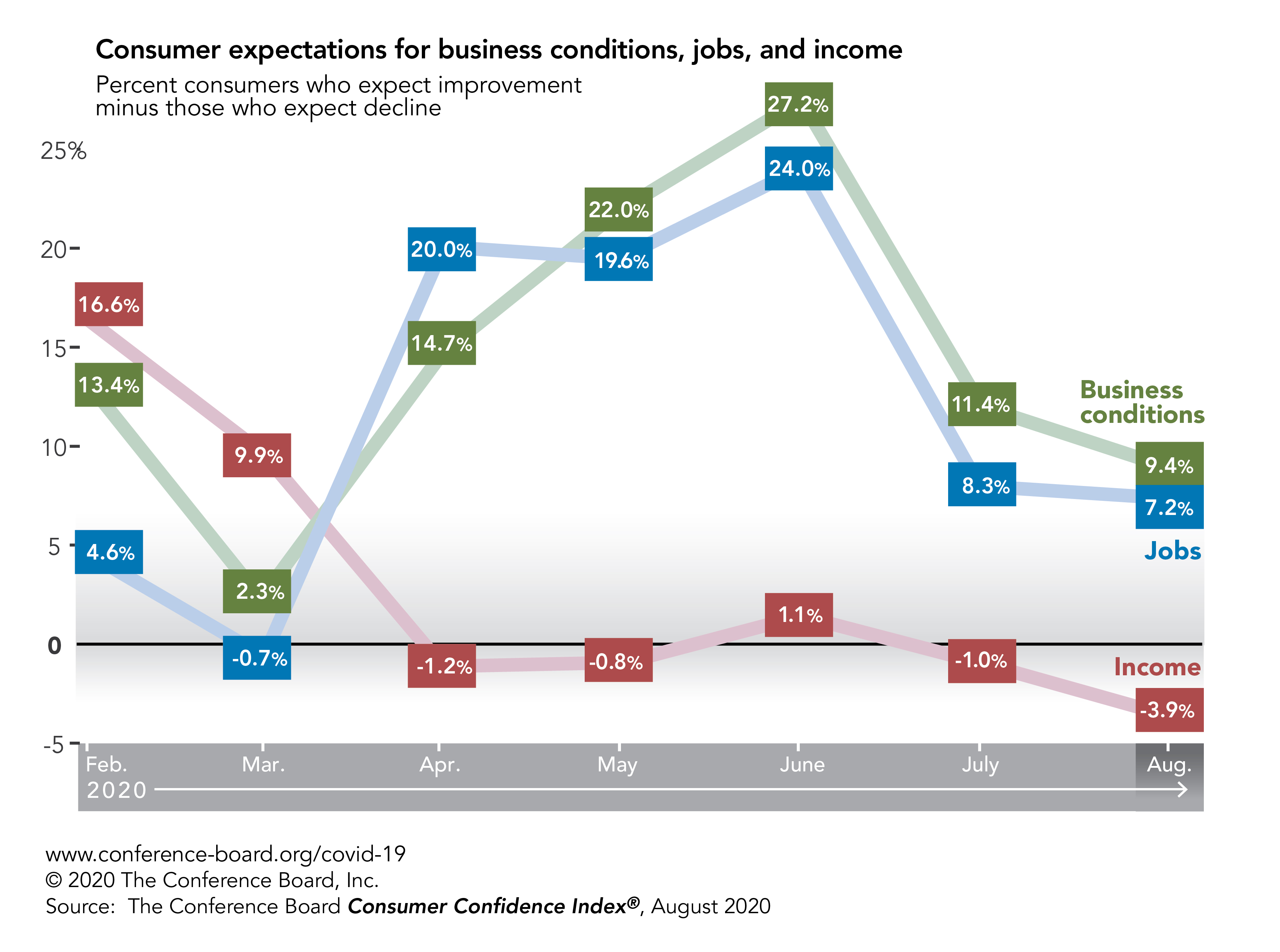 Consumer demand is a critical engine of the US economy, and the latest data from The Conference Board Consumer Confidence Survey® show that consumer optimism is declining for the second time this year. Expectations for future business conditions, jobs, and income dropped dramatically as the pandemic hit in March but improved from April to June as hopes were high for a quick reopening of the economy. However, in July and August expectations for business conditions and jobs deteriorated once more. Consumer expectations for income remained weak from April onward, and now show that more consumers are pessimistic than optimistic about their financial well-being. This increased uncertainty about income, along with uncertainties about the evolution of the virus, the possibility that government support will dry up, and the prospect of more job losses are all key factors behind the decline in consumer confidence. These concerns will likely cause consumer spending to cool in the months ahead.
PRESS RELEASES & iN THE NEWS
Our Experts
Thought leaders who provide trusted insights for navigating companies and the economy though COVID-19.