Brexit deal may revitalize UK investment growth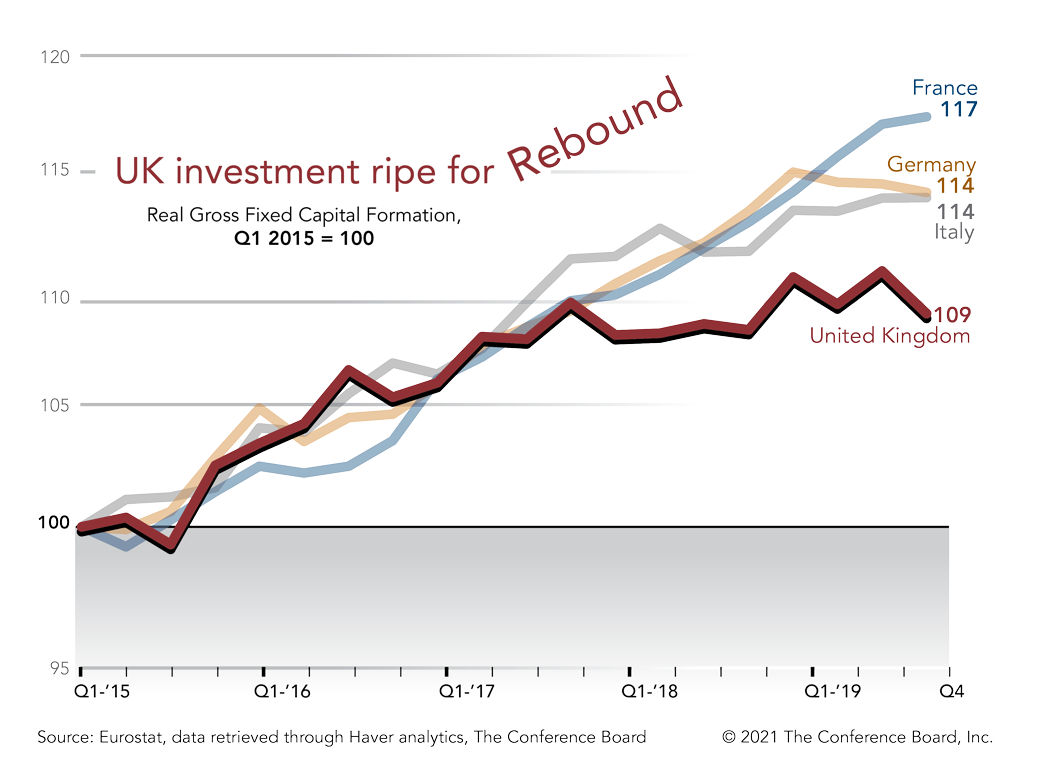 Following the Brexit referendum in 2016, investment growth in the United Kingdom (UK) lagged behind other major economies in the European Union (EU). The high degree of uncertainty in the UK-EU relationship following the Brexit vote contributed to many companies delaying investment in the UK. The average quarterly growth rate in real gross fixed capital formation between Q3 2016 and Q4 2019 was 0.3 percent in the UK, compared to 1 percent in France, and 0.7 percent in Germany and Italy. However, with a Brexit deal now in place, UK investment may accelerate due to greater regulatory certainty and a need to invest in digital transformation due to the pandemic.
This investment rebound is not guaranteed, however. Indeed, The Conference Board envisions three potential scenarios for post-Brexit UK economy:
Falling apart Brexit prompts further internal divisions within the UK, while strengthening the appeal of the EU as a unified global trading hub.
British resilience The UK reinvents itself as a new global economic power that competes with the EU.
Muddling through The UK reaps limited benefits from Brexit and remains in an economic malaise characterized by low GDP and productivity growth.
For more information on these scenarios and the business implications of the recently signed Brexit deal, see our new report Brexit: What's Next?
PRESS RELEASES & iN THE NEWS
Our Experts
Thought leaders who provide trusted insights for navigating companies and the economy though COVID-19.