Corporate America divided over COVID-19's impact on corporate sustainability programs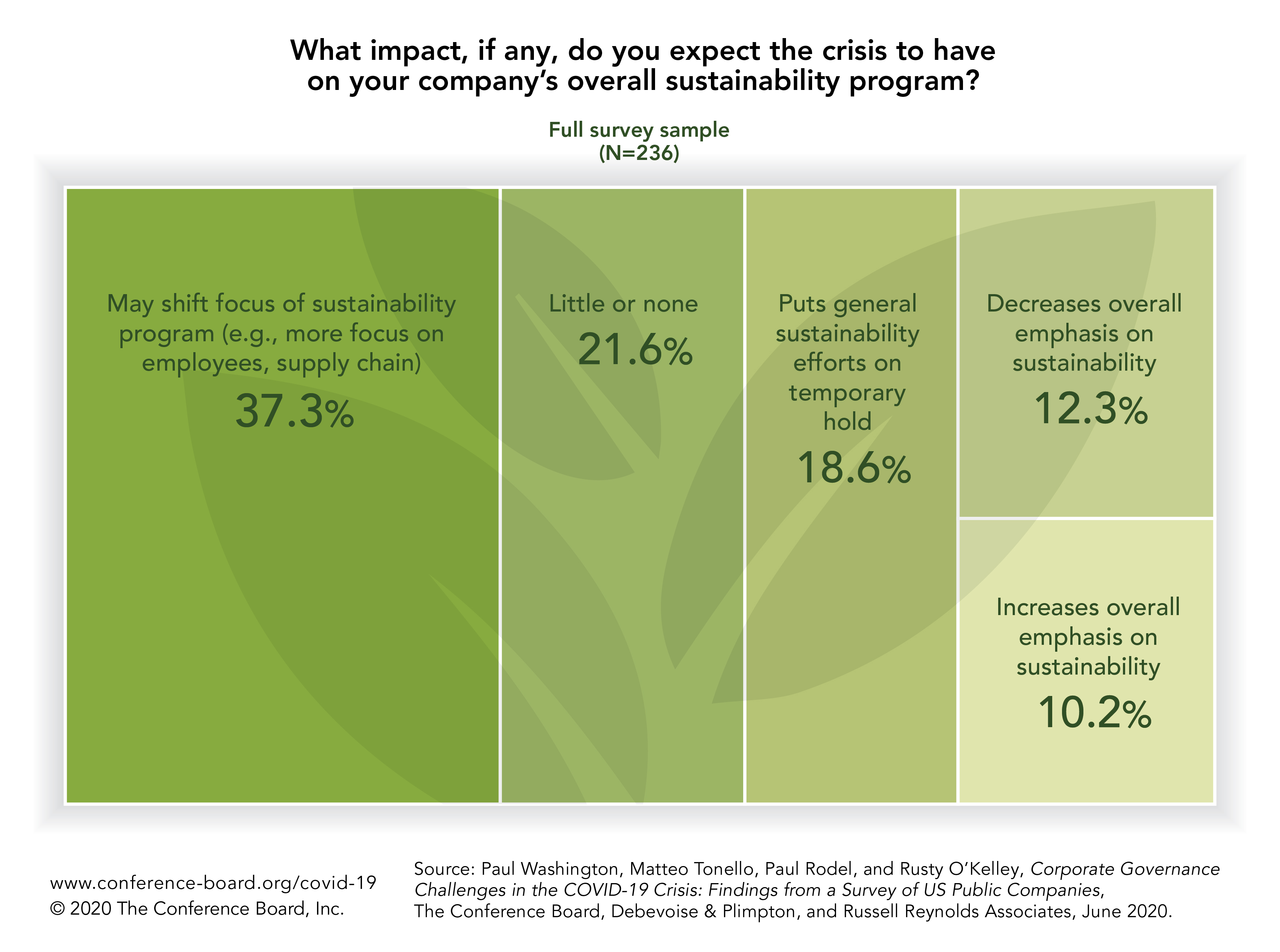 Corporate sustainability programs—initiatives designed to promote the long-term welfare of the company, multiple stakeholders (including shareholders, employees, customers), society at large, and the environment—can be an invaluable asset for organizations both during and after a crisis. But survey respondents (comprising general counsel, corporate secretaries, and investor relations executives) at more than 230 US public companies, are sharply divided on how the crisis will affect their sustainability programs.
To avoid a collision with institutional investors and other stakeholders, who are continuing to press forward on their ESG agenda, boards and senior management will want to carefully assess the impact of the pandemic on their sustainability initiatives and promptly communicate any updates to their sustainability strategy to stakeholders.
The Conference Board, Debevoise & Plimpton, Russell Reynolds Associates, and ESG analytics firm ESGAUGE surveyed companies from April 9 through May 8. Respondents weighed in on the various corporate governance challenges amid COVID-19 and how their organizations have responded.
For more insights from the survey, see: Corporate Governance Challenges in the COVID-19 Crisis: Findings from a Survey of US Public Companies.

For more on the intersection of sustainability and COVID-19, see: Five Ways a Sustainability Strategy Provides Clarity in a Time of Crisis.
PRESS RELEASES & iN THE NEWS
Our Experts
Thought leaders who provide trusted insights for navigating companies and the economy though COVID-19.