COVID-19 slump in retail and recreation traffic has long tail, creating drag on recovery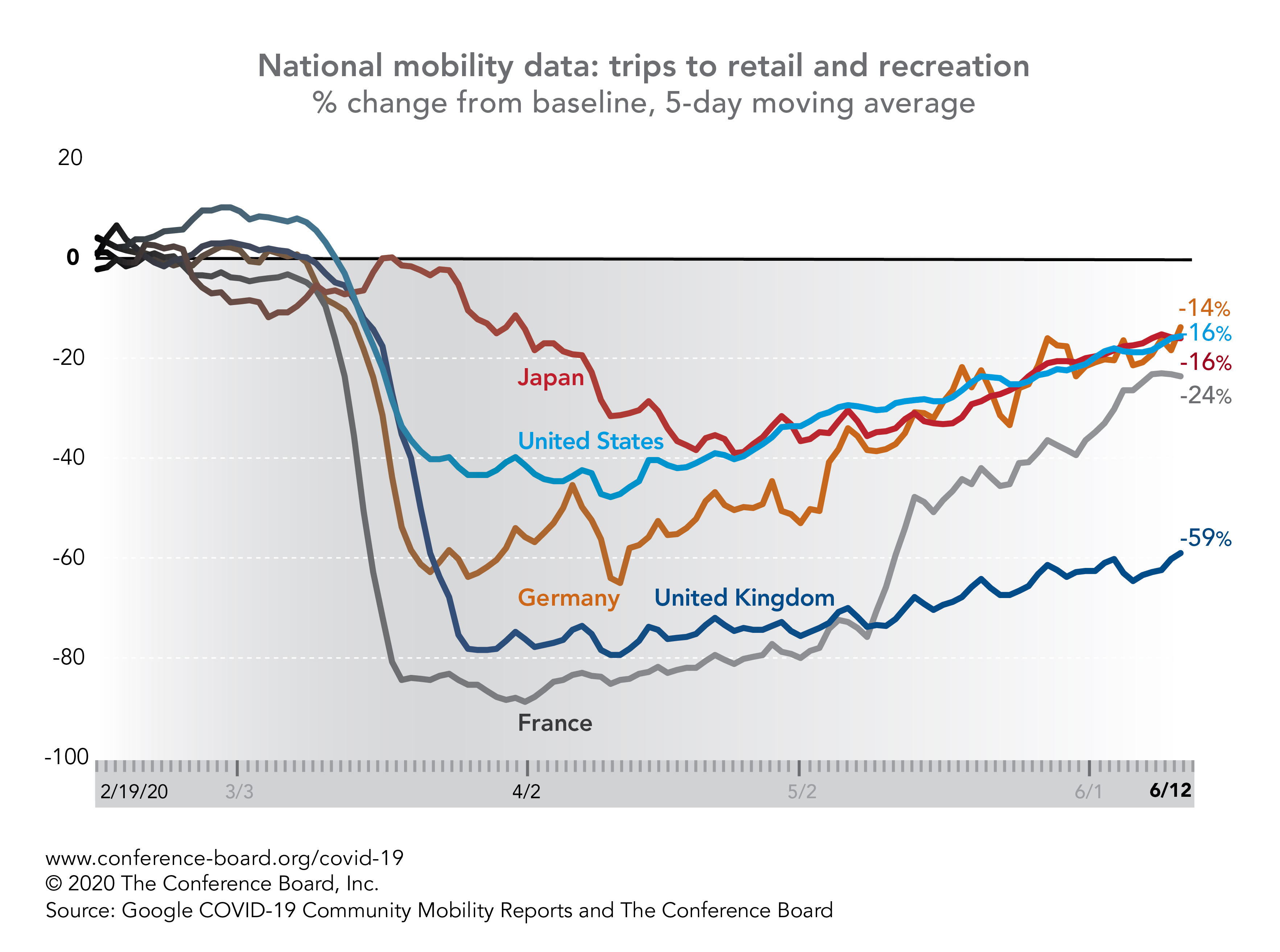 GPS data from cellphones show that government-mandated restrictions on physical movement at the height of the COVID-19 pandemic caused a steep decline in trips to retail stores and recreation venues of between 40 to 90 percent. The impact has been strongest in France, which has also seen the strongest rebound in mobility in recent weeks. Mobility declined the least in the United States and Japan and is currently less than 20 percent below February levels in both nations. In contrast, movements in the UK are still more than 50 percent below February levels. The data in the chart clearly shows that in every country, the initial drop in traffic to shops and entertainment was swift. However, the rebound toward prepandemic levels takes a lot longer, even after restrictions are lifted. This is one reason the rebound in economic activity has been limited. A second wave of COVID-19 may not limit mobility to the same extent as in March and April, but these data are a good reminder that shutting down is easier than opening up. Even when restrictions are lifted, stagnation lingers as consumers hesitate to re-engage with the economy.
PRESS RELEASES & iN THE NEWS
Our Experts
Thought leaders who provide trusted insights for navigating companies and the economy though COVID-19.