COVID-19 recession shows different recovery path than global financial crisis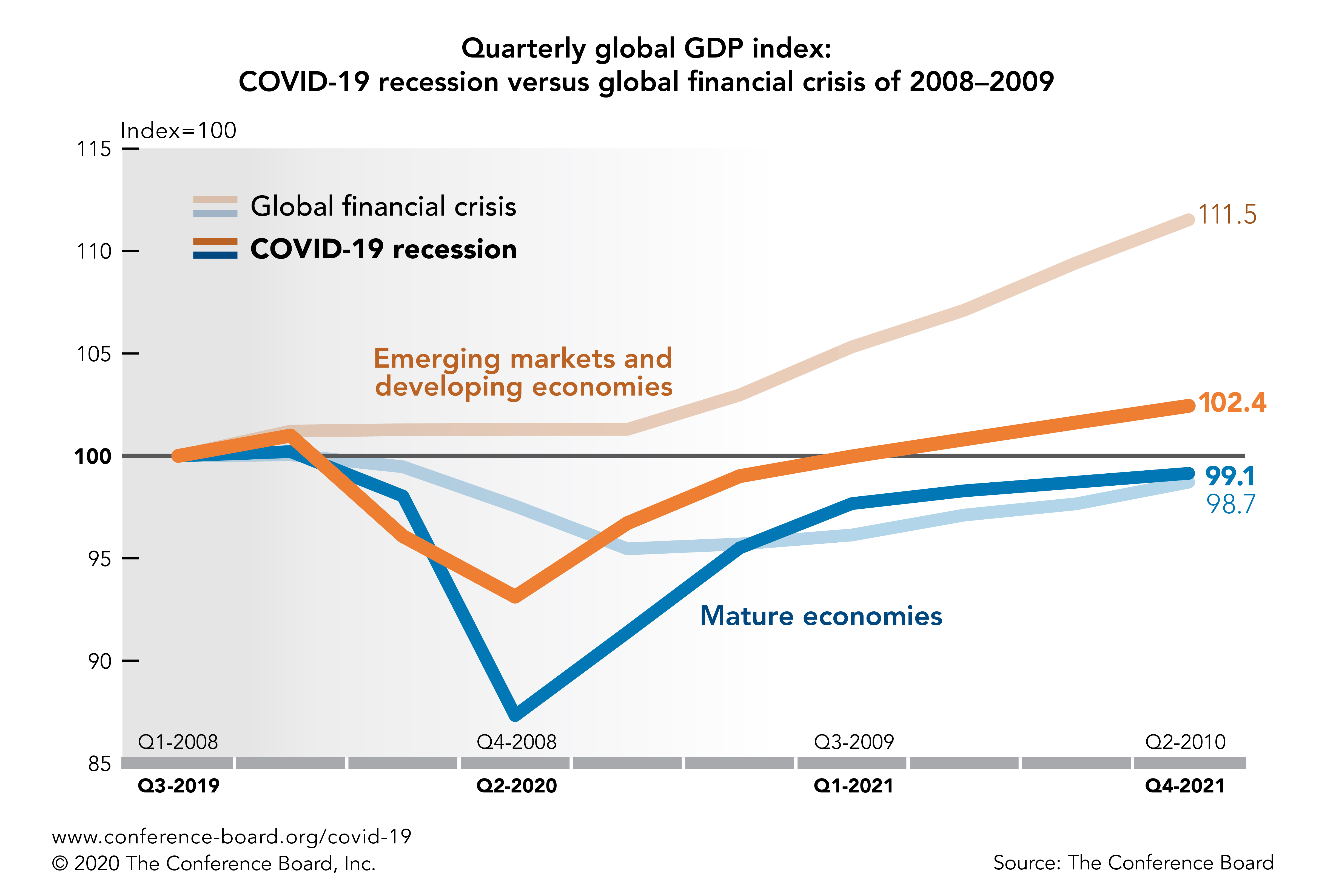 Quarterly global GDP index: COVID-19 recession versus global financial crisis of 2008–2009
The Conference Board® Global Economic Outlook shows that toward the end of Q2-2020, the global economy is expected to begin a slow recovery from the COVID-19 shock. However, a full recovery in global GDP could take a long time. For mature economies, output levels won't recover until the end of 2021. This path is similar to the recovery following the global financial crisis despite the deeper initial contraction caused by the pandemic. Emerging markets and developing economies will recover to pre-COVID-19 levels faster than mature ones and may see full recovery by early 2021. However, their long-term growth will be significantly slower than it was following the global financial crisis—but for other reasons. These economies simply do not have the unused growth potential of a decade ago. Regardless of market, businesses should prepare for a long period of slower growth.
PRESS RELEASES & iN THE NEWS
Our Experts
Thought leaders who provide trusted insights for navigating companies and the economy though COVID-19.