COVID-19 spurs drop in consumer expectations that will likely worsen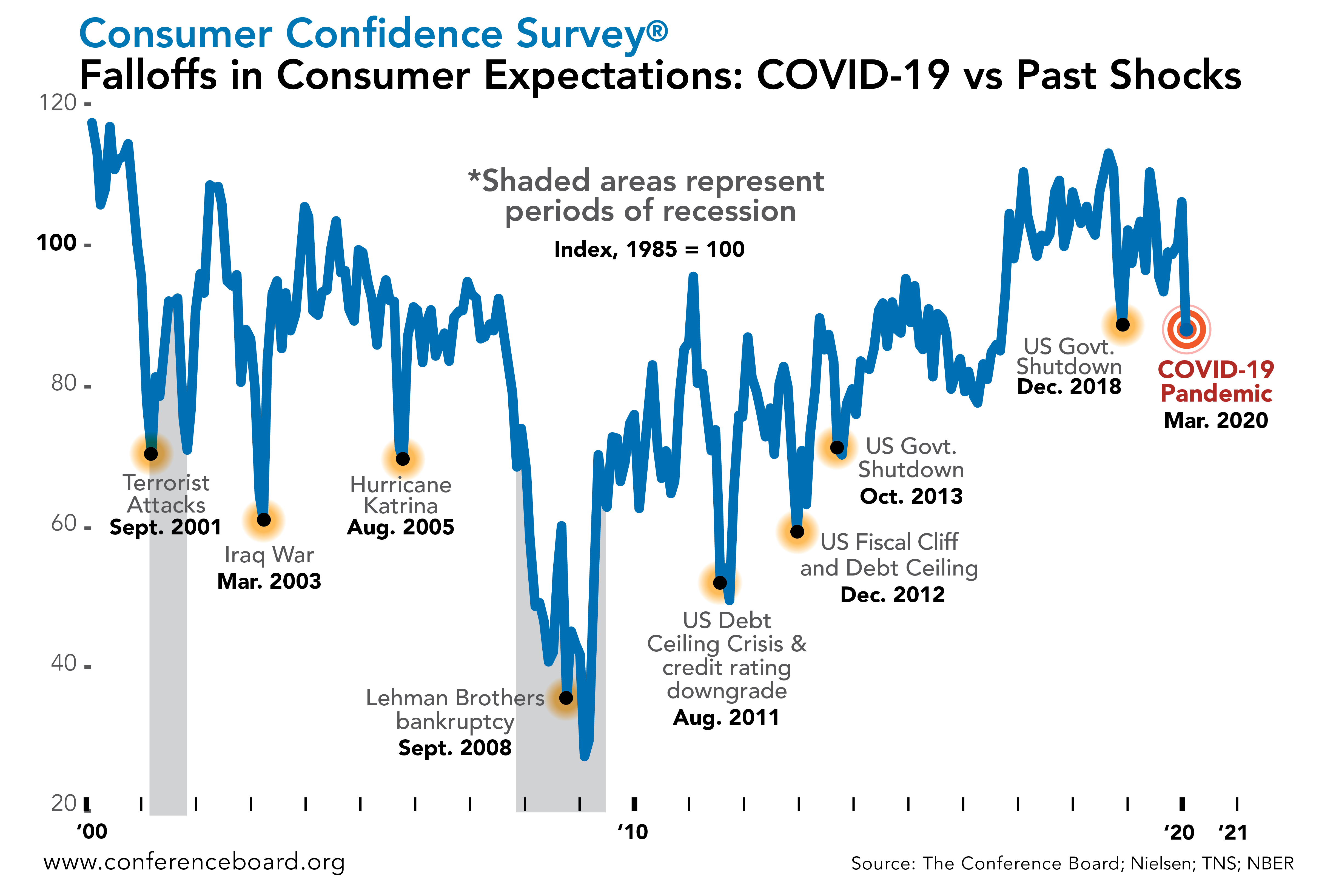 The Expectations Index, part of The Conference Board Consumer Confidence Survey®, measures consumer expectations over the next six months. This March, consumer expectations suffered one of its largest one-month declines—on par with steep drops of the past. It indicates increased pessimism for business conditions, employment, and income prospects. And this may be just the beginning: such a steep drop often signals a significant collapse in consumer spending and a severe economic contraction ahead. We can expect further declines in April as the effects of measures to curtail the spread of COVID-19 and widening unemployment continue to take hold.
PRESS RELEASES & iN THE NEWS
Our Experts
Thought leaders who provide trusted insights for navigating companies and the economy though COVID-19.