US LEI improving, but recession signal remains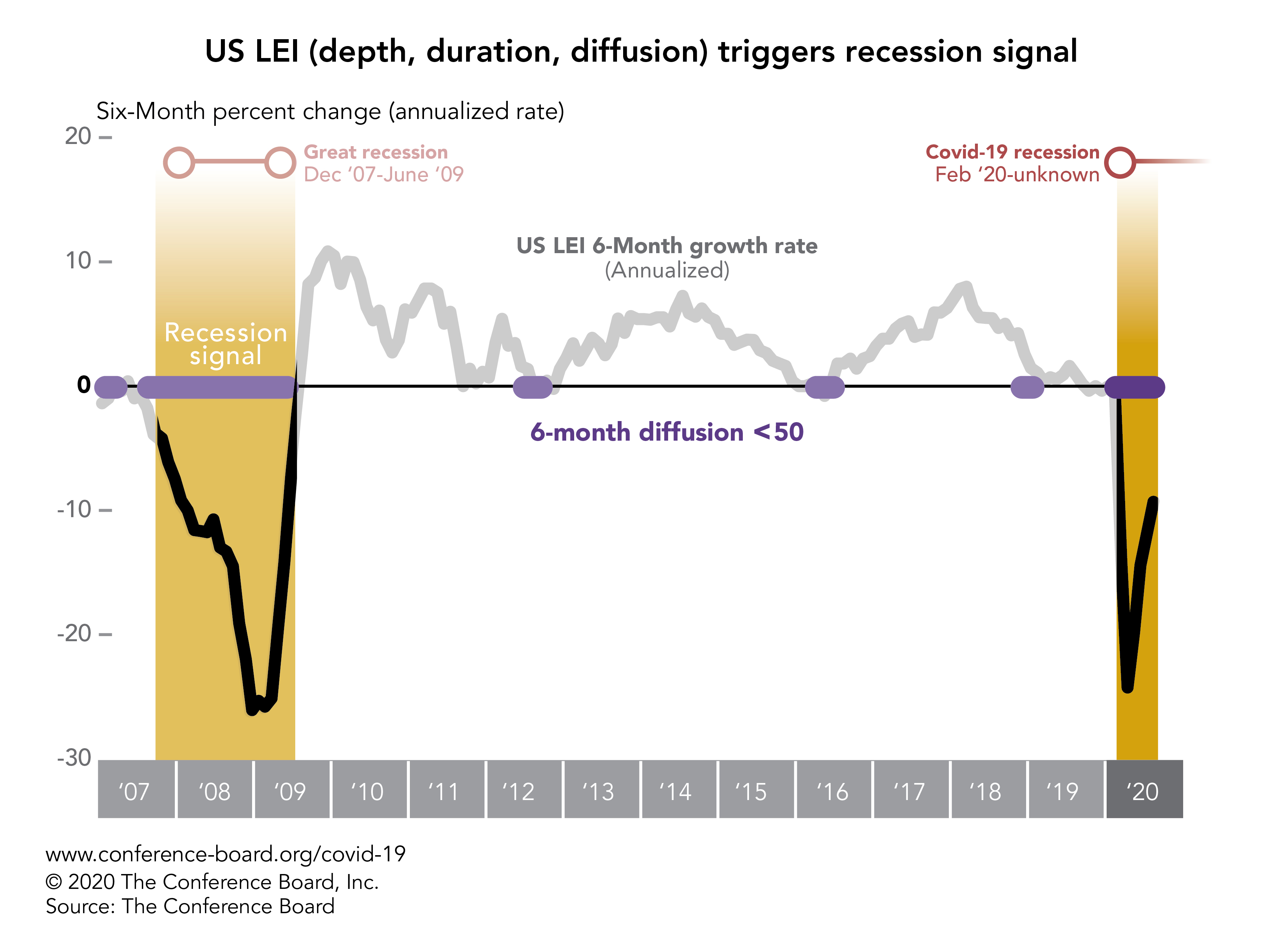 The Conference Board Leading Economic Index® (LEI) for the United States continued to improve in August, but a recession signal derived from the index has continued to flash since March. This signal, generated using the "3Ds" rule (depth, duration, and diffusion), is activated when certain criteria in the overall LEI and its many components are met. A large decline (depth) in the six-month growth rate (duration) of the LEI is an early indication of a turning point in the economy (black line). A third key metric, diffusion, indicates whether the majority of the LEI's components are helping or hurting the overall index (purple dots in chart). Though there's a tight relationship between past LEI recession signals and the official recession chronology,* it can be difficult to pinpoint when a recession will end in real time. However, business leaders can use the LEI's recession signal as a guide: when that warning light goes off, the US may be on the cusp of exiting the COVID-19 recession.
*As defined by the National Bureau of Economic Research
PRESS RELEASES & iN THE NEWS
Our Experts
Thought leaders who provide trusted insights for navigating companies and the economy though COVID-19.