The K-shaped recovery: the US & Asia will emerge first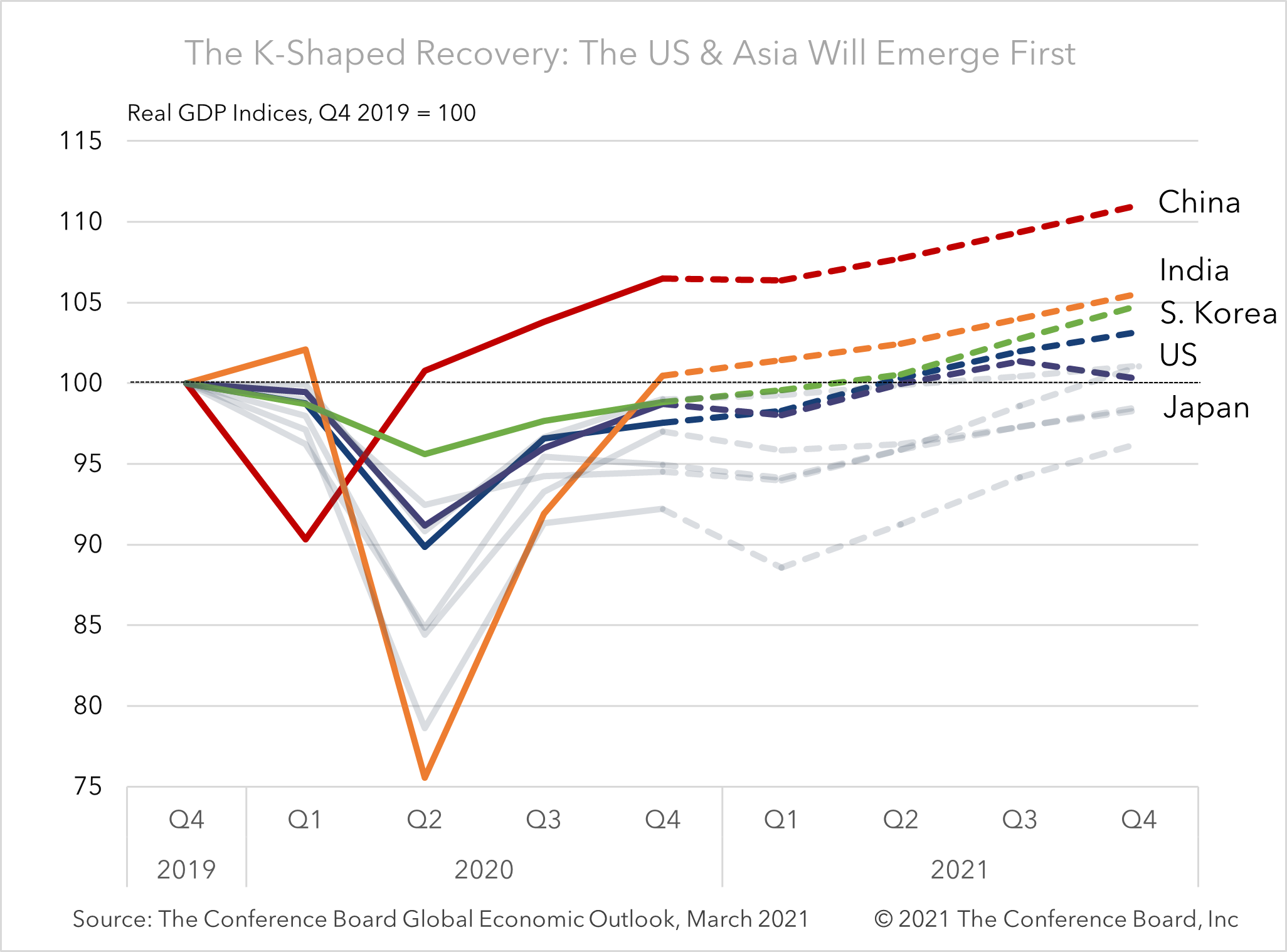 As the COVID-19 pandemic gradually subsides economies around the world will continue to recover, but at very different rates. According to The Conference Board's Global Economic Outlook, economies in North America and Asia are likely to recover more rapidly than those in other parts of the world due to a variety of factors.
In Asia, the recovery is already complete for several key economies, including China. Effective containment of the virus and a surge in exports helped drive their rapid rebound. Meanwhile, the US economy is steadily recovering due to an accelerating vaccination campaign, and robust fiscal and monetary support. Unfortunately, much of the rest of the world is still struggling. Europe deployed less stimulus than the US and continues to wrestle with the virus and inoculating its population. Emerging Markets in MENA, Latin America, and Sub-Saharan Africa will recover more slowly due to a variety of factors including oil prices, access to vaccines, and demand from wealthier economies.
Visit our website for more information on the K-shaped recovery (link) and our Global Economic Outlook (link).
PRESS RELEASES & iN THE NEWS
Our Experts
Thought leaders who provide trusted insights for navigating companies and the economy though COVID-19.