Moderate Growth Expected for Europe in 2021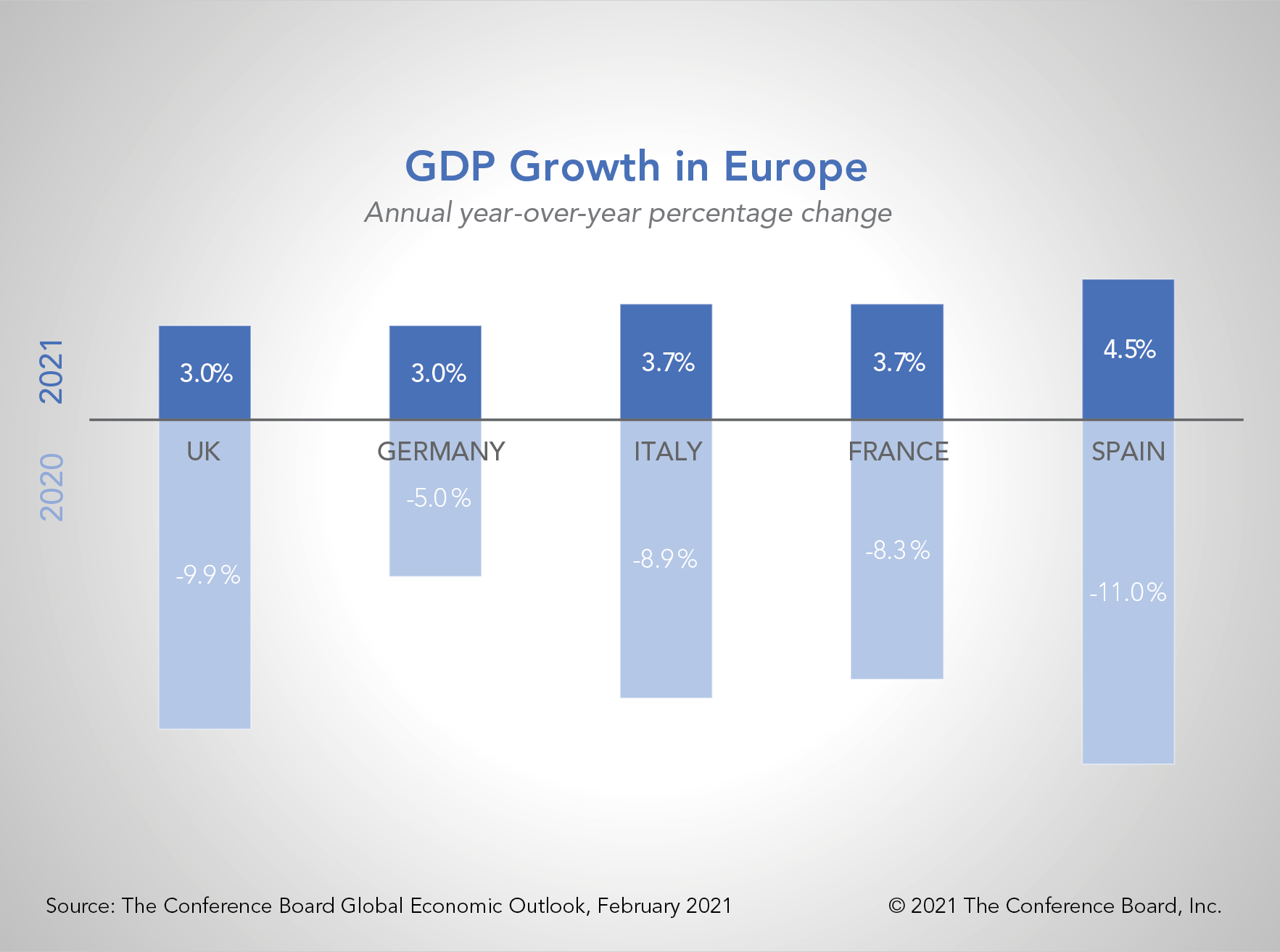 The extension of the lockdowns in Germany, companies' and households' Brexit-related challenges, and a slow rollout of the vaccination campaign in Continental Europe create risks to Europe's short-term economic recovery which is expected to be modest at best. GDP growth in 2021 will be positive at 3.8 percent in the Euro Area, and 3 percent in the UK. Compared to December 2020, The Conference Board has revised down these projections, reflecting a more pessimistic recovery scenario. Critically, this year's rebound will not be enough to offset the depth of the 2020 recession, when the economy contracted by 6.9 percent in the Euro Area and 9.9 percent in the UK. A full recovery will have to wait until 2022.
We expect a stagnant Q1 2021 following a slightly negative Q4 2020. If new COVID-19 infections decline in Europe over the coming months, a rebound is likely in Q2 and Q3 as service sector restrictions are lifted.
PRESS RELEASES & iN THE NEWS
Our Experts
Thought leaders who provide trusted insights for navigating companies and the economy though COVID-19.