COVID-19's impact in China: Business activity shows deeper drop than GDP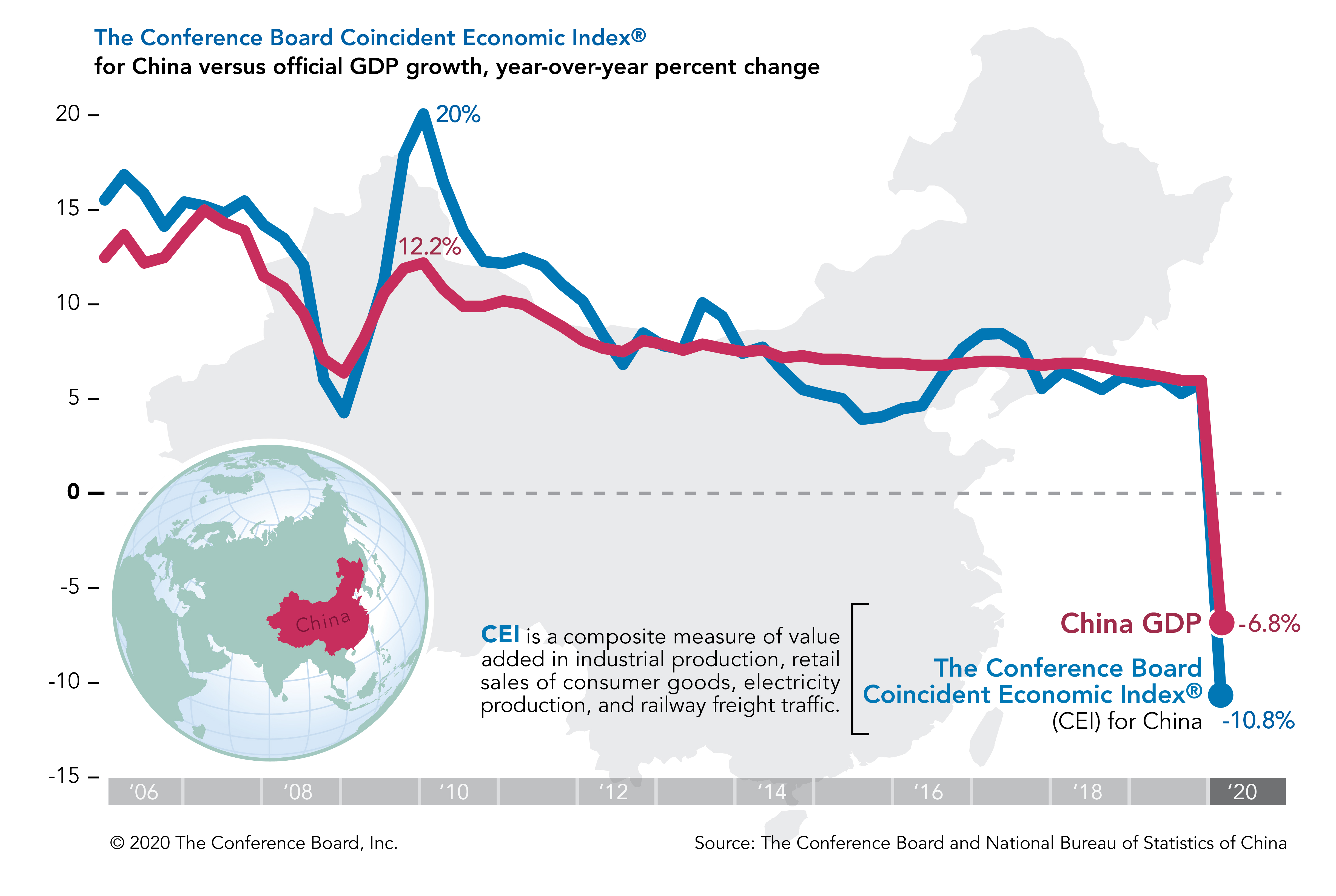 The Conference Board Coincident Economic Index® (CEI) is a broad-based measure of economic activity. The CEI for China dropped 10.9 percent in Q1 of 2020 over the same quarter last year. This shows a faster drop in economic activity than reported GDP, which fell 6.8 percent over the same period. The CEI, based on monthly data, provides a better real-time picture of economic activity. It also shows greater volatility in China's economy than indicated by GDP. Economic conditions in China improved in March, but gains were lower than the combined losses in January and February. China's recovery is expected to continue at a slow pace for the rest of the year as domestic conditions and weak external demand weigh on production and consumption growth.
PRESS RELEASES & iN THE NEWS
Our Experts
Thought leaders who provide trusted insights for navigating companies and the economy though COVID-19.