Widespread hit to profits from COVID-19 signals slow recovery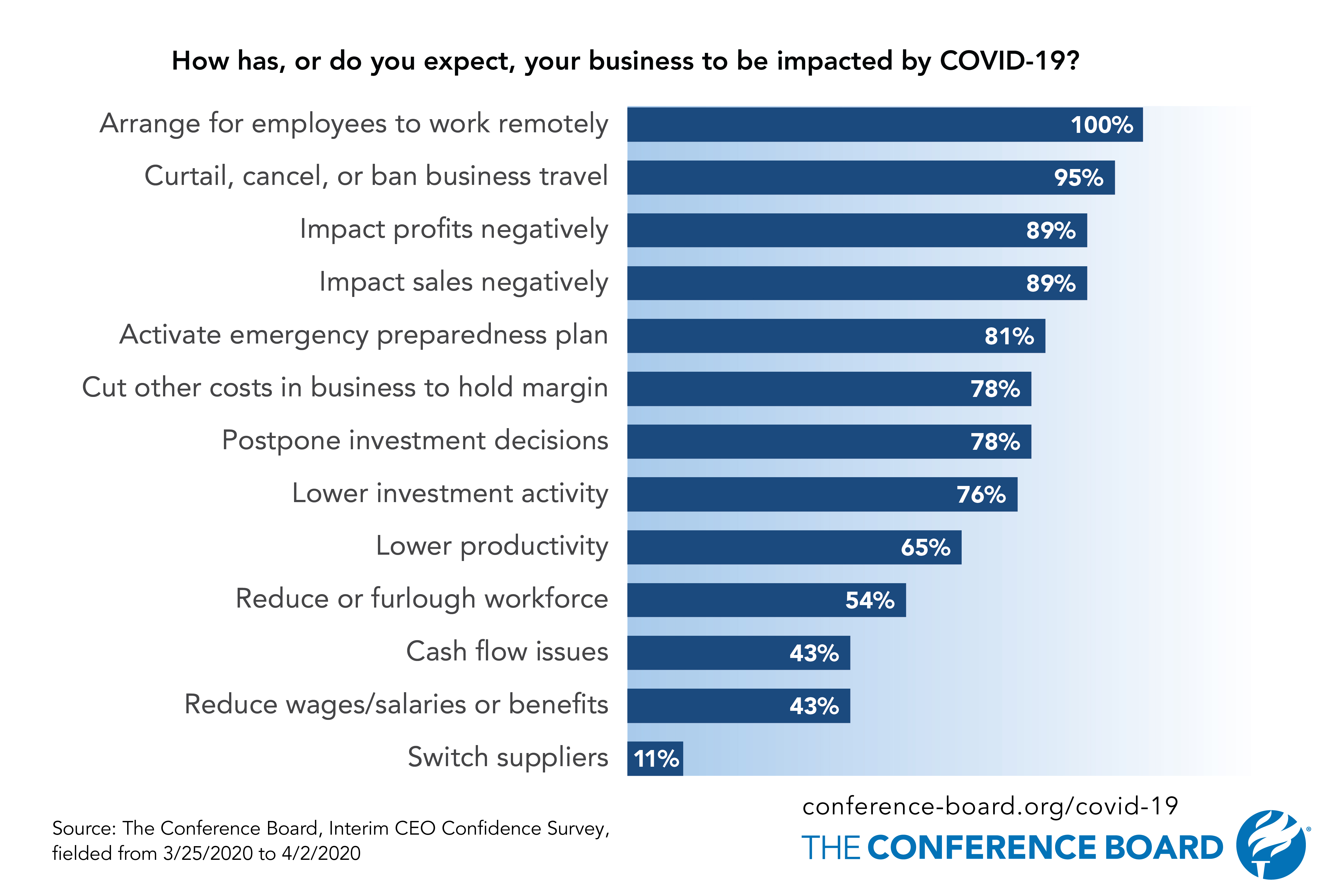 The COVID-19 crisis has enormous implications for US corporations. As part of The Conference Board CEO Confidence MeasureTM, CEOs identified the largest impacts the pandemic was having on their businesses. All said they are shifting as many workers as possible to working remotely and drastically reducing business travel. The overwhelming majority, nearly 90 percent, have had their sales and profits negatively affected. This lost revenue will have repercussions on investment activity and productivity, and the impacts could very well endure post-crisis. At the lower end of the scale, 43 percent of CEOs cite cash flow issues as a major concern. If pandemic containment measures are extended beyond May, more businesses may need to address liquidity issues.
PRESS RELEASES & iN THE NEWS
Our Experts
Thought leaders who provide trusted insights for navigating companies and the economy though COVID-19.