LABOR MARKETS CHARTS
The LABOR MARKETS CHARTS hub is the center for visual insights on the US labor market. Click through the image gallery and scroll down the hub for new and up-to-date charts, graphs and maps covering all aspects of labor markets. Content featured on the hub is updated weekly and can be used to monitor monthly developments and long-term trends. For further information, please contact Agron Nicaj: Agron.Nicaj@conference-board.org
Last Updated: June 17, 2021
ADDITIONAL INSIGHTS FOR WHAT'S AHEAD
Both the job opening rate and quits rate have reached the highest level in history. The ratio between job openings and hires, a proxy for time to fill positions, is also at an all-time high. Slower than expected employment growth in recent months was likely due, in large part, to recruiting difficulties, and wage growth will likely be strong enough to impact the inflation trajectory.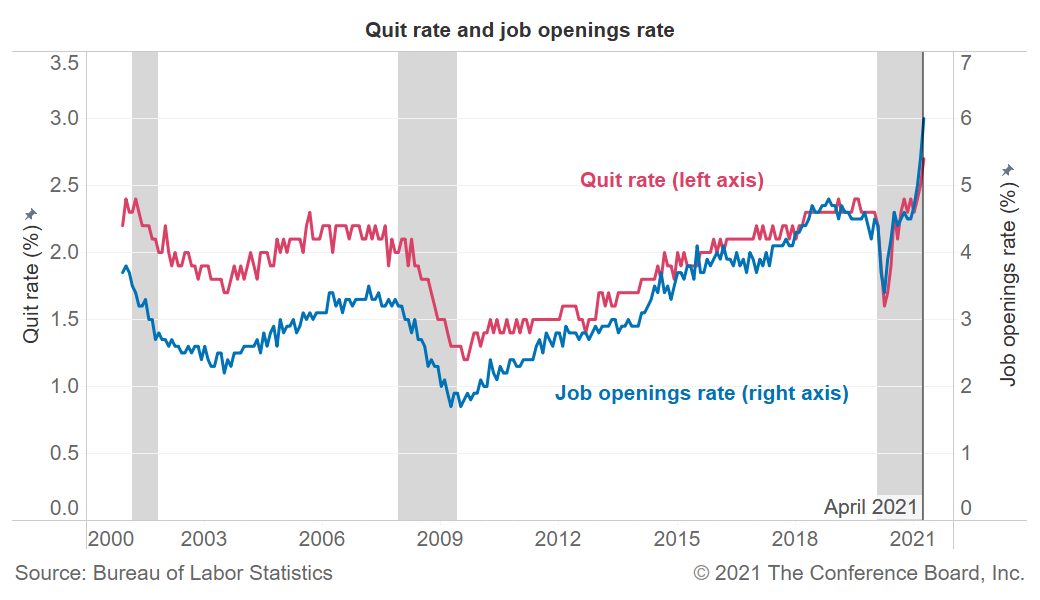 Typically, it takes about four to seven years for unemployment to return to its natural rate, measured from the start of a recession. This time, the recovery is likely to be much shorter: unemployment will most likely return to its natural rate in 2022.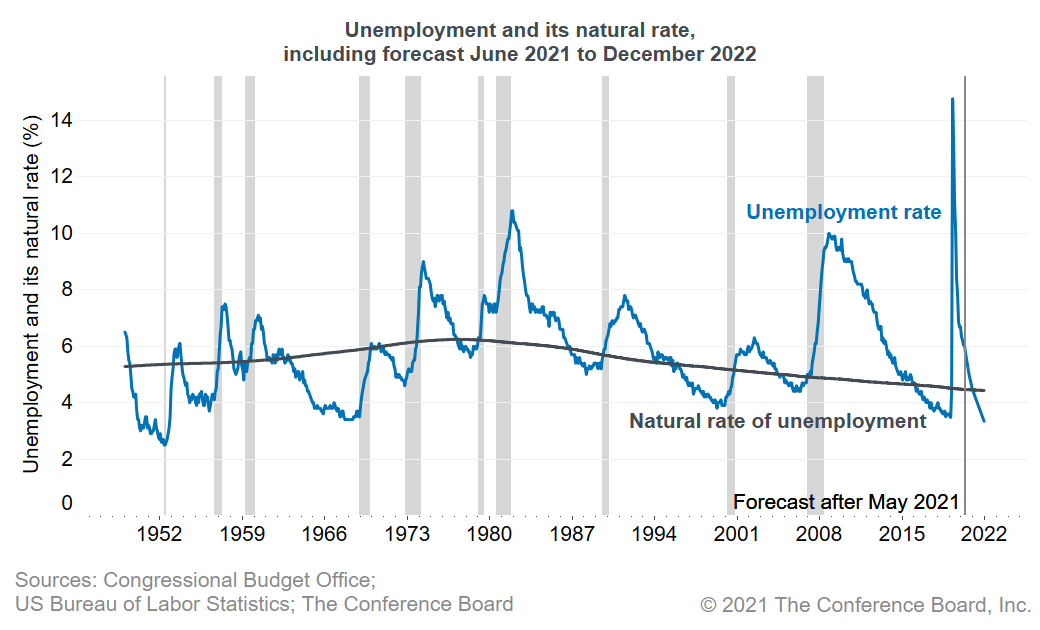 Large variations in employment recovery exist across states, with the Northeast and Pacific regions lagging behind.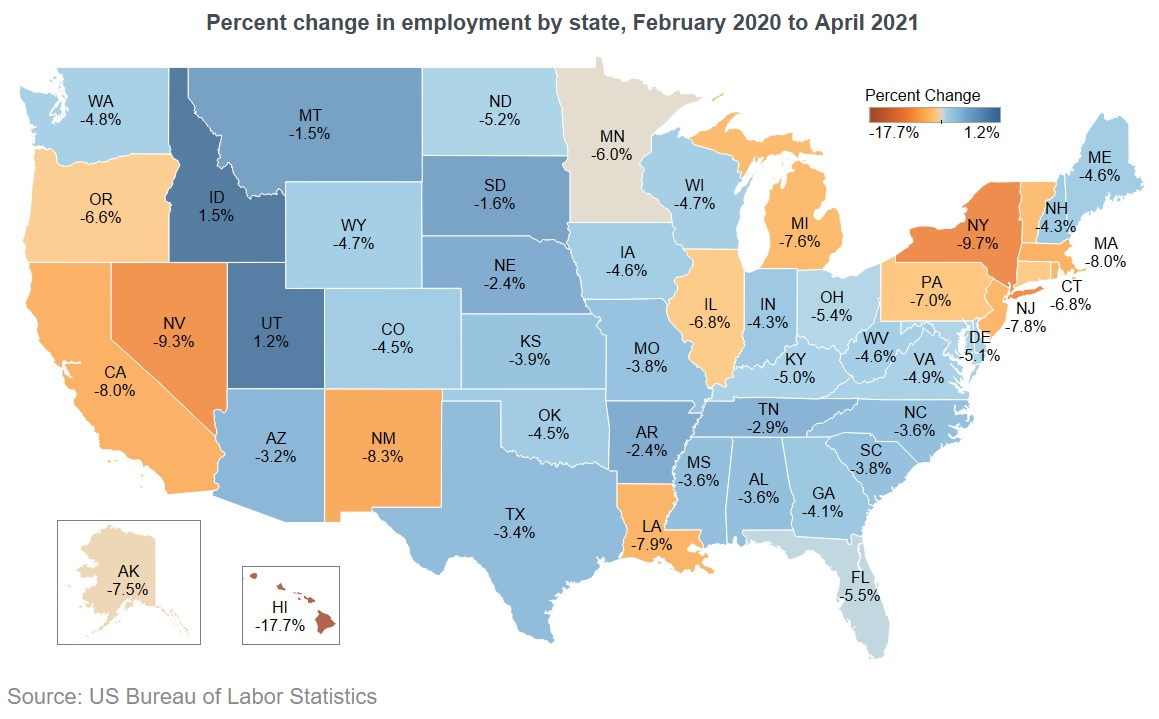 Employment in the in-person service economy is still well below pre-pandemic levels. Strong job recovery in these industries is expected in the coming year.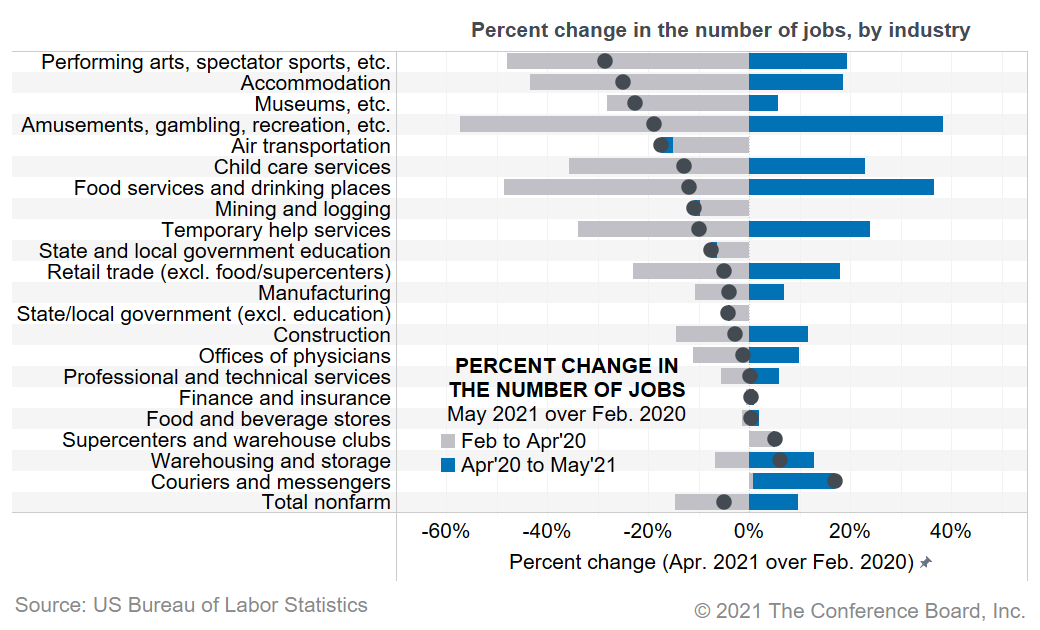 Despite still high unemployment rates, voluntary quits rates are historically high. In manufacturing they are at a record high. The war for talent is allowing workers to switch jobs for better compensation.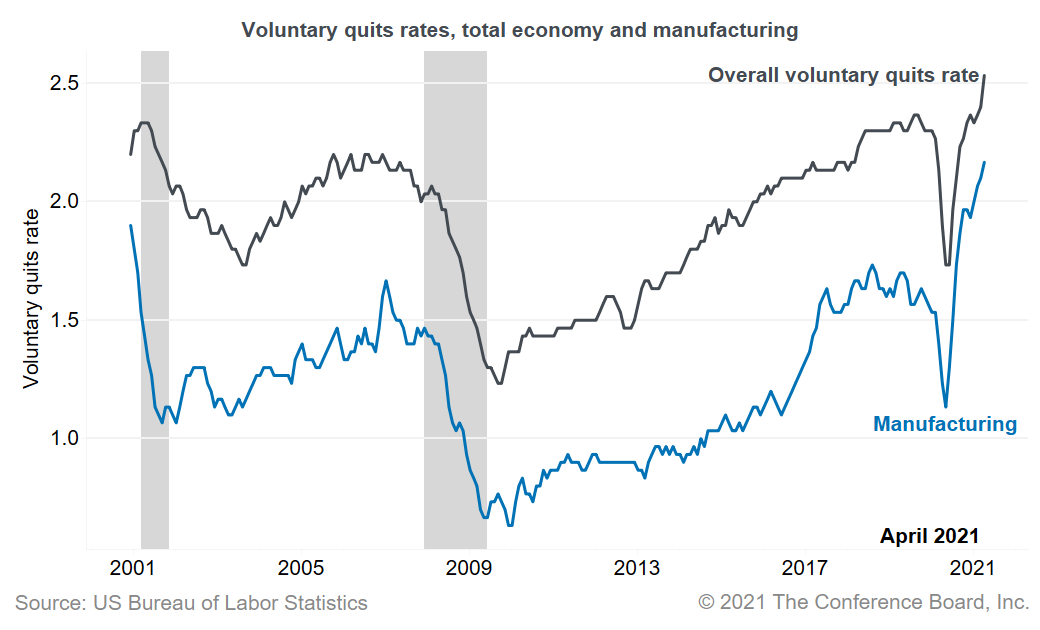 Recruiting difficulties are at an all time high, according to the NFIB. Bottlenecks due to the rapid reopening, and supply factors, are causing temporary labor shortages. Many people listed as unemployed are not seriously looking for a job.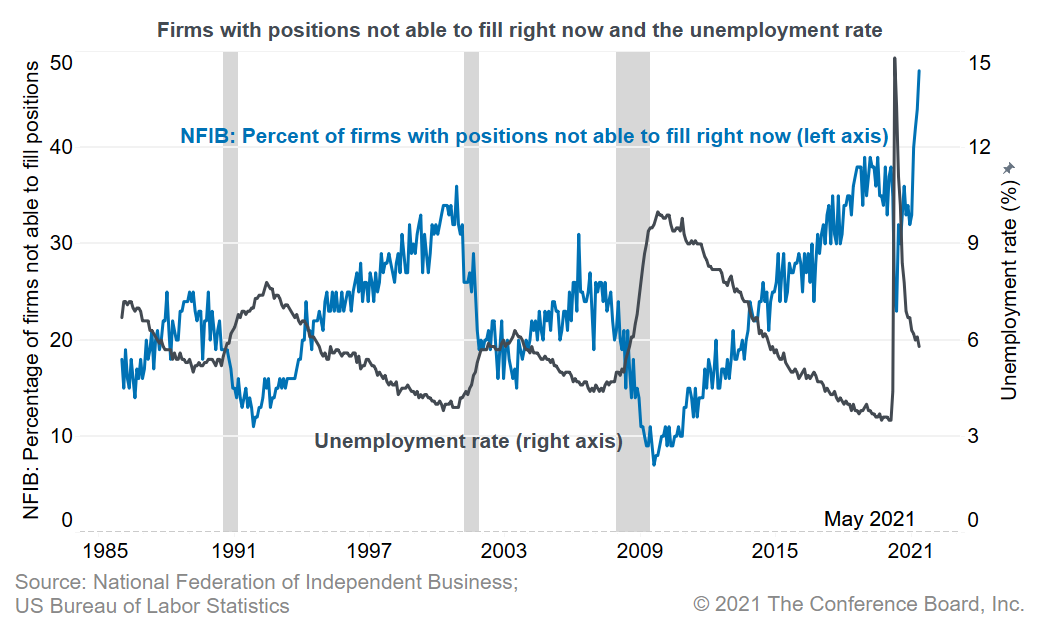 Work-from-home rates are gradually declining, but remain very high for college graduates.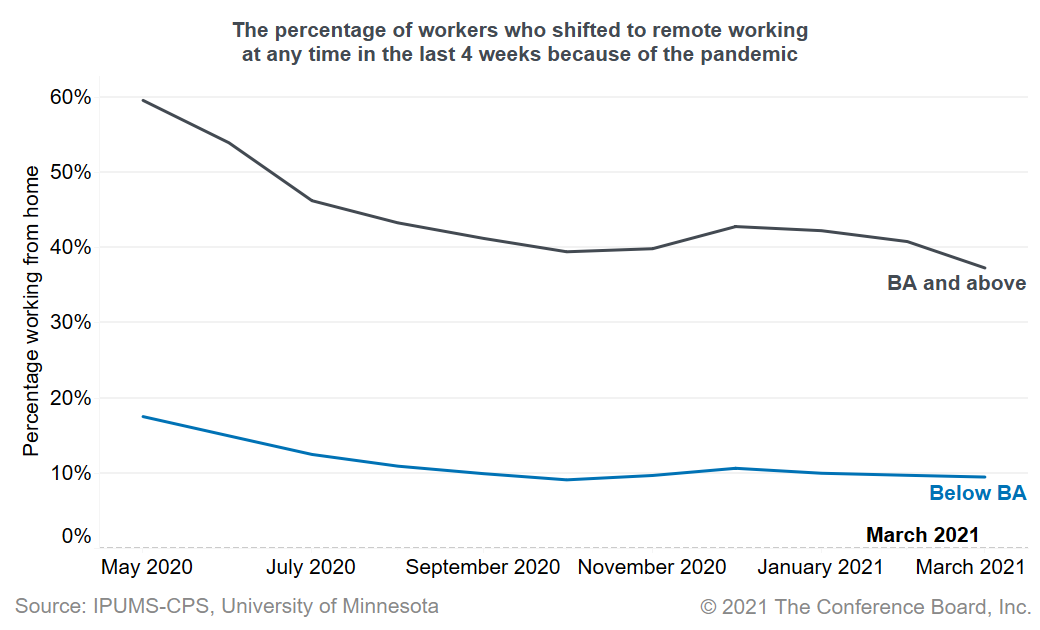 Vacation destinations continue to lag behind, but are likely to catch up in the coming months as people go on vacations again.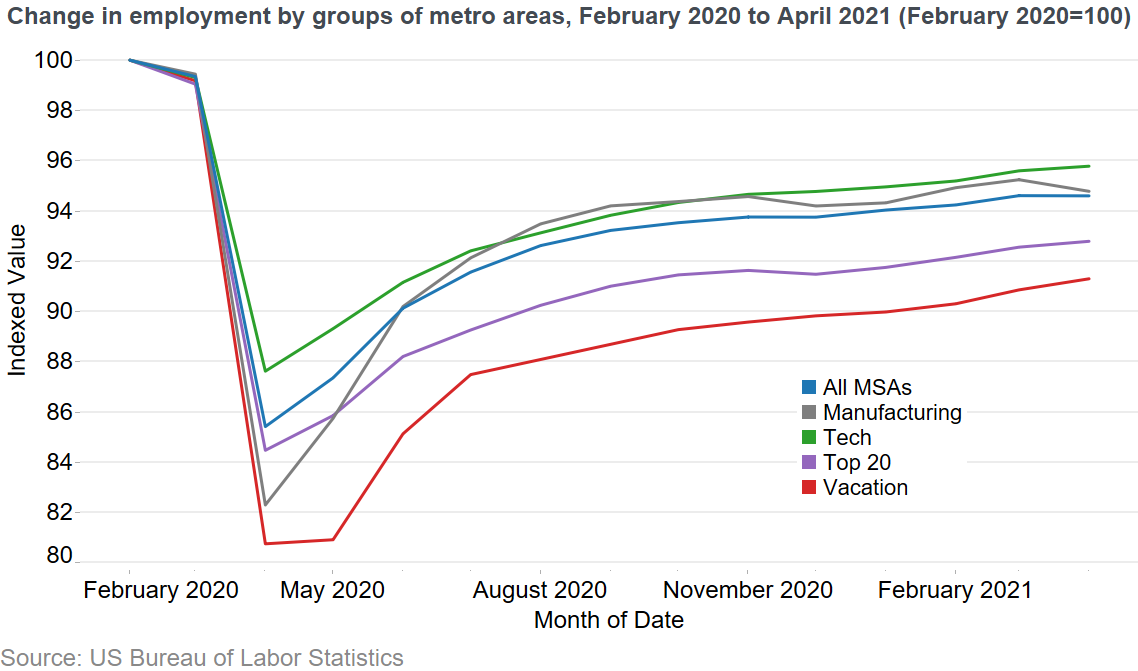 There is a large variation across demographic groups in the impact of the pandemic on unemployment rates.
By the end of 2022, the unemployment rate will again drop below four percent and labor shortages will become the new normal until the next recession.