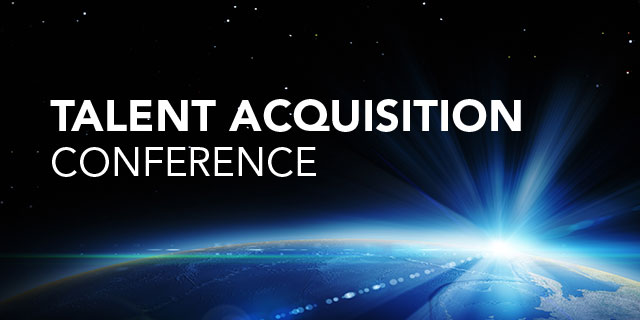 OCTOBER 06 - 07, 2020
WESTIN NEW YORK AT TIMES SQUARE,NEW YORK, NY
October 06 - 07, 2020
About the Conference
As organizations adopt new technologies, org structures, and sourcing strategies, it is imperative that the talent acquisition function also evolves. Continuous changes to the way business is done means that the talent acquisition strategy must also adapt to find and compete for the right candidates—people who will succeed today and into the future.
This year's Talent Acquisition Conference will explore strategies and innovations for attracting top talent in order to stay ahead of your competitors into the next decade. Through a combination of keynote addresses, breakout sessions, and roundtable discussions, you will learn how to build a future workforce by hiring the right job candidates today.
The Benefits to You
By attending this conference, you will
Learn from leading practitioners, including members of The Conference Board's TA Councils.
Discover current trends and best practices for hiring tomorrow's workforce.
Find out how new technology is impacting the TA function and strategy.
Hear about techniques for winning the war on talent and attracting hard-to-find skill sets.
Better understand AI, digitalization, and metrics that matter.
Explore new recruiting methods and their value for attracting talent, eg. social media.
Network, collaborate, and benchmark with your talent acquistion peers.
Who Should Attend
This conference is designed especially for Heads, VPs, and Directors of:
Talent Acquisition
Recruiting
Workforce Planning
Talent Management
Employment Branding
Data Analytics
---
Get Involved!
If you would like to get involved in the 2020 conference, please contact us: