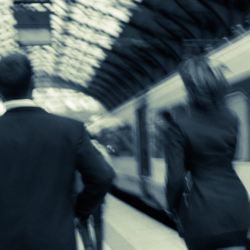 Asia Pacific Expert Briefings: Overview
Bringing Your Issues into Focus
Data and information are most useful when expertly interpreted and applied to real-world issues. Our experts translate the latest research and analysis into insights you can use to guide your business strategy and inform your business planning functions, now.
Discover how our economists, researchers, analysts and other subject matter specialists can illuminate your business issues and provide insights for what's ahead. Their global perspective, objective analysis, and innovative thinking will bring your issues into focus.
Program Highlights
Access to our expert briefing program in Asia-Pacific is included in membership of The Conference Board and affords:
Video and teleconference briefings based on our most recent research and delivered by our experts
Shaped around your preferences for format and timing – from 20 to 90 minutes, one-to-one, small groups or larger assemblies
Multiple meetings can be arranged
In-person meetings are possible where schedules and logistics allow
Further Options
In addition to the briefing selection shown here, briefings and / or brainstorming sessions can be arranged for any of the many published reports and / or research projects underway at The Conference Board. These span Economy and Business Environment, Human Capital, and Corporate Citizenship and Sustainability topics. Contact us to discuss your requirements.
Find Out More
To schedule a briefing or for further information about briefing topics in Asia Pacific please use the contact form below. Or contact our offices in Beijing or Singapore directly:
Beijing: Anke Schrader | Email Anke.Schrader@conference-board.org | Tel: +86 10 8532 4668
Singapore: Christine Tan Solano | Email Christine.TanSolano@conference-board.org | Tel: +65 6645 4691