The Directors' Collective™ Access to Experts
Independent Corporate Governance Research and Peer Networking Resources for India's Public Companies
Our Experts
Matteo Tonello, Managing Director, Corporate Leadership, The Conference Board

Matteo Tonello is managing director at The Conference Board. In his role, Tonello advises members of The Conference Board on issues of corporate governance, risk management, corporate sustainability and citizenship. He regularly participates as a speaker and moderator in educational programs on best practices and conducts analyses and research in collaboration with leading corporations, institutional investors, and professional firms.
He is the author of several publications, including the bestselling Corporate Governance Handbook: Legal Standards and Board Practices and annual benchmarking reports on director compensation and board practices, CEO succession practices, proxy voting, and corporate sustainability practices.
Tonello was named by the National Association of Corporate Directors to the Directorship 100, a list of the most influential experts in corporate governance. He is a member of the Network for Sustainable Financial Markets and serves on the Advisory Council of the Sustainability Accounting Standards Board (SASB). He also was the co-chair of The Conference Board Expert Committee on Shareholder Activism and a member of the technical advisory board to The Conference Board Task Force on Executive Compensation. rior to joining The Conference Board, he practiced corporate law at Davis Polk & Wardwell.
Tonello is a graduate of Harvard Law School and the University of Bologna.
Afra Afsharipour, Professor of Law and Martin Luther King, Jr. Hall Research Scholar, University of California, Davis School of Law

Afra Afsharipour teaches courses in business associations, business planning and venture capital, antitrust, and mergers and acquisitions. Afsharipour is widely published and lectures frequently on various topics involving comparative corporate law, corporate governance, mergers and acquisitions, transactional law, and related issues. Her scholarship has appeared in a number of books and law reviews, including Columbia Law Review, Minnesota Law Review, National Law School of India Review, Vanderbilt Law Review, and UC Davis Law Review. She is chair of the transactional law and skills section of the Association of American Law Schools and serves on the executive committee of the law and South Asian studies section. She also serves on the board of the younger comparativists committee of the American Society of Comparative Law. Previously she was an attorney at Davis Polk & Wardwell, where she advised clients on domestic and cross-border mergers and acquisitions, public and private securities offerings, and corporate governance and compliance matters. She served as a law clerk to the Honorable Rosemary Barkett of the US Court of Appeals for the Eleventh Circuit. She received her JD from Columbia Law School, where she was named a Harlan Fiske Stone Scholar, and a BA, magna cum laude, from Cornell University.
Manali Paranjpe, Research Associate, Corporate Leadership, The Conference Board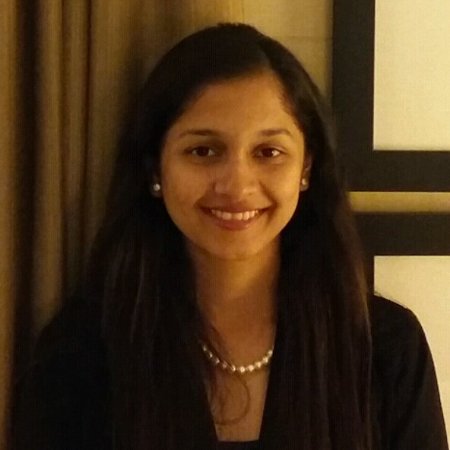 Manali Paranjpe is a research associate with The Conference Board in India, where she conducts projects on corporate governance, risk management, and sustainability issues. As a qualified advocate in India, enrolled as a Solicitor with the Bombay Incorporated Law Society, Ms. Paranjpe also practices law at MDP & Partners, Advocates & Solicitors, Mumbai, focusing on matters of real estate, banking and capital markets, dispute resolution, in addition to general corporate law. She received her LL.B. degree from Government Law College, Mumbai.
Nicholas Sutcliffe Managing Director, Asia, The Conference Board
Nicholas Sutcliffe is the managing director of The Conference Board for Asia. He is responsible for the strategic development and growth of The Conference Board operations within the region and shares responsibility for enhancing the organization's stature and reputation as a relevant, objective, and ethical institution serving business and society.
Located in Singapore, Nicholas leads The Conference Board Human Capital research projects across the region. He has co-published research reports on leadership, talent development and human capital practice, with specific focus on India, China, and ASEAN.
Sanjay Kapoor, Partner, CEO & Board Services Practice, Russell Reynolds Associates.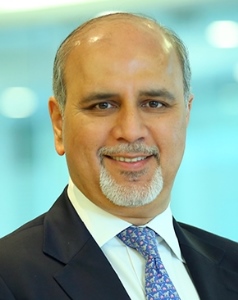 Sanjay Kapoor concentrates on conducting senior level Executive and Non- Executive Director (NED) searches in the Industrial and Natural Resources sector, professional services and for private equity / venture capital funds. His clients include multinational Corporations as well as a variety of Indian conglomerates. He also leads the CEO & Board Services practice in India.
Sanjay has more than twelve years of executive search experience. Before joining search, Sanjay was a Business Development Director at Mirant Asia Pacific Limited (formerly Southern Energy), where he was responsible for business development in India, the Middle East and Singapore. Prior to that, he was the Director of Business Development- India for Powergen plc. Earlier, he worked in treasury and investment banking with ANZ Grindlays Bank plc in India and the United Kingdom.
Sanjay received his B.Com. And M.M.S. from the University of Mumbai.
Mritunjay Kapur, National Head, Markets & Strategy, Head - Technology, Media & Telecom, KPMG India.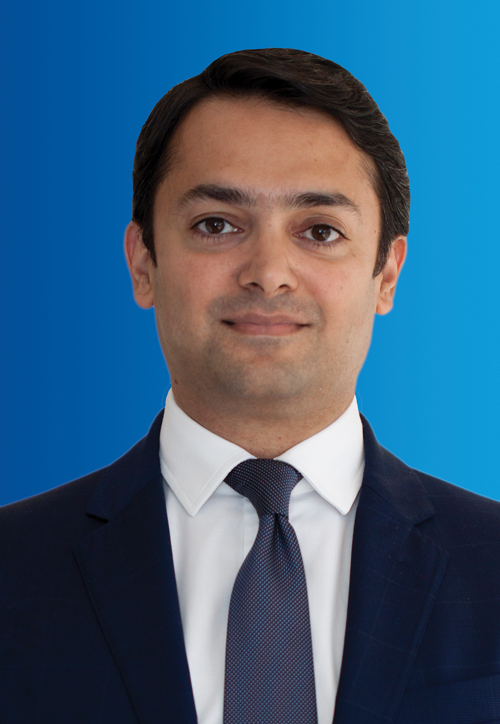 Mritunjay is a partner, a member of the KPMG India Leadership team and he is the National head of Markets and Strategy and he also leads the Technology, Media and Telecom sector for the firm in India. Mritunjay is responsible for the Sectors, Clients and International Business. In his earlier role with the firm he was the head of Risk Consulting and was responsible for the Forensic, Internal Audit, Financial Risk Management, Accounting Advisory, IT Risk Consulting and Sustainability practices. Mritunjay has over 22 years of professional services experience across sectors, business solutions and geographies, and was the India CEO and Global Leader for Solution Strategy of a leading global Consulting firm for approximately eight years in his earlier position.
Mritunjay has serviced marquee clients across, telecom, healthcare, manufacturing, retail, private equity and e-commerce. He comes with hands-on experience on Corporate Governance, Enterprise Risk Management, Forensic, Internal Audit, Cyber Security and Financial Due Diligence.
Mritunjay regularly interacts with corporate directors, including independent directors on matters of governance, audit and compliance, and is an executive sponsor of the KPMG Board Leadership Center. Mritunjay was featured on CNBC Young Turks and is a member of the Young President Organisation, the AMCHAM ICT committee, Charter member of IVCA and is the Chairman of ASSOCHAM's National Committee on Internal Audit and Corporate Fraud.
Pankaj Arora, Partner, Governance, Risk and Compliance Services, KPMG India.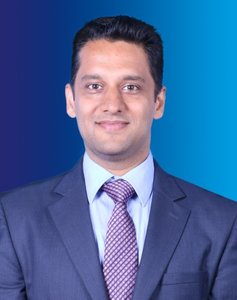 Pankaj is a Partner in KPMG's Governance Risk and Compliance Services (GRCS) team based out of its Gurugram office. Also, he leads KPMG's Board Leadership Center, an initiative of firm that aims to enhance governance practices at Corporate India. He is also a SPOC for KPMG's suite of services aimed to enhance board effectiveness called the 'board advisory services' in India.
Pankaj comes with about 20 years of experience in areas such as governance, risk consulting, internal audits, process reviews, SOP documentation and IFC/ICOFR/SOX compliance across countries and industry sectors. Pankaj conceptualized and launched Board Leadership Center, which through its pioneering workshops, informative awareness programs and insightful publications has become a thought leader in areas that matter most to board members such as corporate governance, risk management, regulatory compliance, internal financial controls and taxation. His risk consulting experience spans multiple countries (India, US, UK, Germany, China, Argentina, Mexico, African continent etc.), multiple industry sectors (Automotive, Telecom, Healthcare, IT/ITeS, Hospitality, Industrial Products, Consumer Goods, Real Estate, Services etc.), multiple solution offerings (internal audit, IFC/ICOFR, SOP documentation, process reviews, SOX compliance, risk assessment etc.) and multiple client types (promoter driven companies, multi nationals, large Indian corporations etc.).