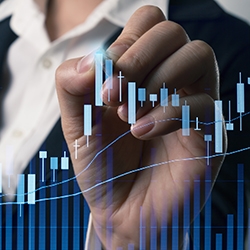 Workforce Analytics Institute Events
Helping organizations in Asia accelerate their adoption of workforce analytics
2018 Executive Briefing Series
New dates and topics to be announced soon
Executive briefings from The Workforce Analytics Institute (WAI) are designed for heads of human resources, talent development, workforce analytics and strategic workforce planning, and all senior corporate executives responsible for implementing workforce strategies or whom require an up-to-date understanding of human capital analytics.
Join WAI briefings to connect with our experts and learn from the latest research. You'll also have the opportunity to network with senior peers and participate in Q&A.
Check back often for the 2018 briefing series dates and topics. Or express your interest to attend by completing the online form at the bottom of this page.
Members of The Workforce Analytics Institute and members of The Conference Board in Asia: Complimentary.
Invited qualified executives: Complimentary.
Register To Attend
Registrants are requested to hold a level of responsibility within their organizations at department head or above in human capital or a strategic corporate function. We regret that due to the nature of these briefings registrations from consulting or professional services firms cannot be accepted. All registration requests are subject to confirmation.
To express your interest to register please complete the online form at the bottom of this page. Or contact us directly at service.ap@conference-board.org