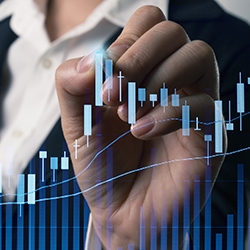 Workforce Analytics Institute Councils
Helping organizations in Asia accelerate their adoption of workforce analytics
Council Program
The Workforce Analytics Institute Council
The council provides an exclusive network for human resources professionals to exchange insights and best human resources practices information relative to workforce analytics in Asia. Our far-ranging discussions cover such topics as:
Employee trust and human resources analytics
Practical application of analytics
Leveraging technology
Critical skills strategy
New workforce skills for the future
The impact of demographics on human resources strategy
Innovation and HR's role in fostering organizational culture
The Power of Peer Learning
Enduring relationships with trusted peers in an international network are the core of the council experience. Enhanced by our global, enterprise-wide reach, these relationships span the world and extend the value of council membership. Confidential peer dialogues at meetings and in between provide you with a broader perspective and shared experiences, as well as access to specific knowledge and best practices.
The Conference Board Councils typically meet in person twice a year, for one-and-a-half or two days, and are often often hosted by a Council member organization. Council membership affords:
Collective problem solving that makes your issue the agenda item in our peer assist process
A unified voice via statements and publications from The Conference Board and The Workforce Analytics Institute
Benchmarking through regular surveys of related Council members
Multi-function insights and an added wealth of perspective when Councils work together across functions and geographies -- more than 100 Councils worldwide, covering more than 50 functions
Virtual communities that extend the learning 24/7 with a variety of online forums and other resources
Private briefings from the WAI experts team
Council Program Membership
For information on membership in The Workforce Analytics Institute Councils, please use the contact form below. Or contact Arni Anwar of The Conference Board directly at arni.anwar@conference-board.org or +65 6645 4698.